Tesco's £250m accounting black hole is a sign of distress
24 September 2014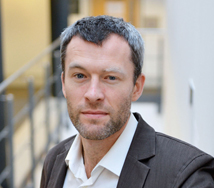 Tesco's shock announcement that its profits have been overstated by £250 million is a sign of a company in distress, according to Crawford Spence, Professor of Accounting.
The UK retailer saw its shares plummet 15 per cent over two days after revealing it has launched an investigation headed by Deloitte and law firm Freshfields as it looks to work out the impact of the issue on its full-year results.
It also suspended four executives, including its UK managing director Chris Bush, and been forced to bring in new Chief Financial Officer Alan Stewart more than two months early to help deal with the problem, which has meant delaying reporting its half-year results to the City by three weeks.
Professor Spence said: "This revelation should be interpreted as a sign of distress. Tesco has essentially tried to recognise revenue too early, and delay the recording of costs until a later date.
"Accounting is not a hard science and some of this behaviour is acceptable, within limits. What Tesco appear to have done is push the boat out a bit too far, ending up with revenue that hadn't really been earned and costs that probably should have been booked earlier.
"It is a classic 'earnings management' issue. Firms quite legitimately play around with their revenue and expenses all the time. However, when they do so aggressively, as Tesco appear to have done, this is usually because the firm is under pressure elsewhere.
"In Tesco's case, they have been losing market share to its competitors steadily in recent years and losing value quite dramatically in its share price in recent months. Rather than fix the underlying problems, they have been playing around with their numbers to try and make things look better."
Tesco has seen its once dominant position in the UK grocery sector come under threat from discounters Aldi and Lidl with more than £10 billion wiped off its market value in 2014 after announcing last year its first annual profit drop in two decades, seeing chief executive Philip Clarke leave the company.
New chief executive David Lewis, brought in from consumer goods giant Unilever, has only been at the helm for three weeks and has reported the accounting issue to the Financial Conduct Authority.
"To Tesco's credit it did flag this up internally and is now doing something about it, although it is unclear whether there are any other big accounting shocks hidden away," said Professor Spence.
"Given that this has been flagged up and dealt with internally it is unlikely any court proceedings will occur. Tesco could be fined by the Financial Conduct Authority, but it will most likely wait to hear what the auditors, Deloitte, uncover first."
Tesco's longstanding auditors are PricewaterhouseCoopers and Professor Spence believes they will come under the microscope from the Financial Reporting Council who have dished out several multi-million pound fines in other recent cases.
"I would not be surprised if PricewaterhouseCoopers suffer some repercussions from this," said Professor Spence. "Dave Lewis, the CEO of Tesco, stated that he called in Deloitte because he wanted an 'independent' auditor. This implies that PwC have not been acting independently and that is a massive implicit indictment of what they have been doing."
See this article featured at the Daily Mail, The Guardian, International Business Times and The Week.
Listen to Professor Crawford Spence on BBC Radio FiveLive (He is on after 30 minutes).
Professor Crawford Spence teaches Corporate Governance and Research Methods in Accounting on MSc Accounting & Finance and Auditing, Governance and Accountability on Warwick Business School's Undergraduate programme.