The Art of Re-launching Your Career: Free webinar
18 December 2013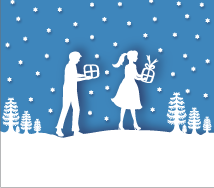 Warwick Business School is offering people the chance to attend a free of charge webinar on 30 January which will help anyone who is thinking of a career change in 2014.
"The Art of Relaunching Your Career" will be presented by Joseph Liu who will share his own story of starting a new chapter in his career.
The webinar is part of the 'Gift of Knowledge' campaign which has been running since 2 December and will finish on 20 December. In that time WBS has given away pieces of our best research in the forms of articles, films and downloads. You can access the full set of festive giveaways here.
Some of the recent highlights include a City Guide to London and Mumbai, Daniel Read's "The choice is yours?" about vice and temptation, and Tamara Anson's view on the use of Skinny Models in Advertising focussing on the success of Marks and Spencer's Christmas campaign.