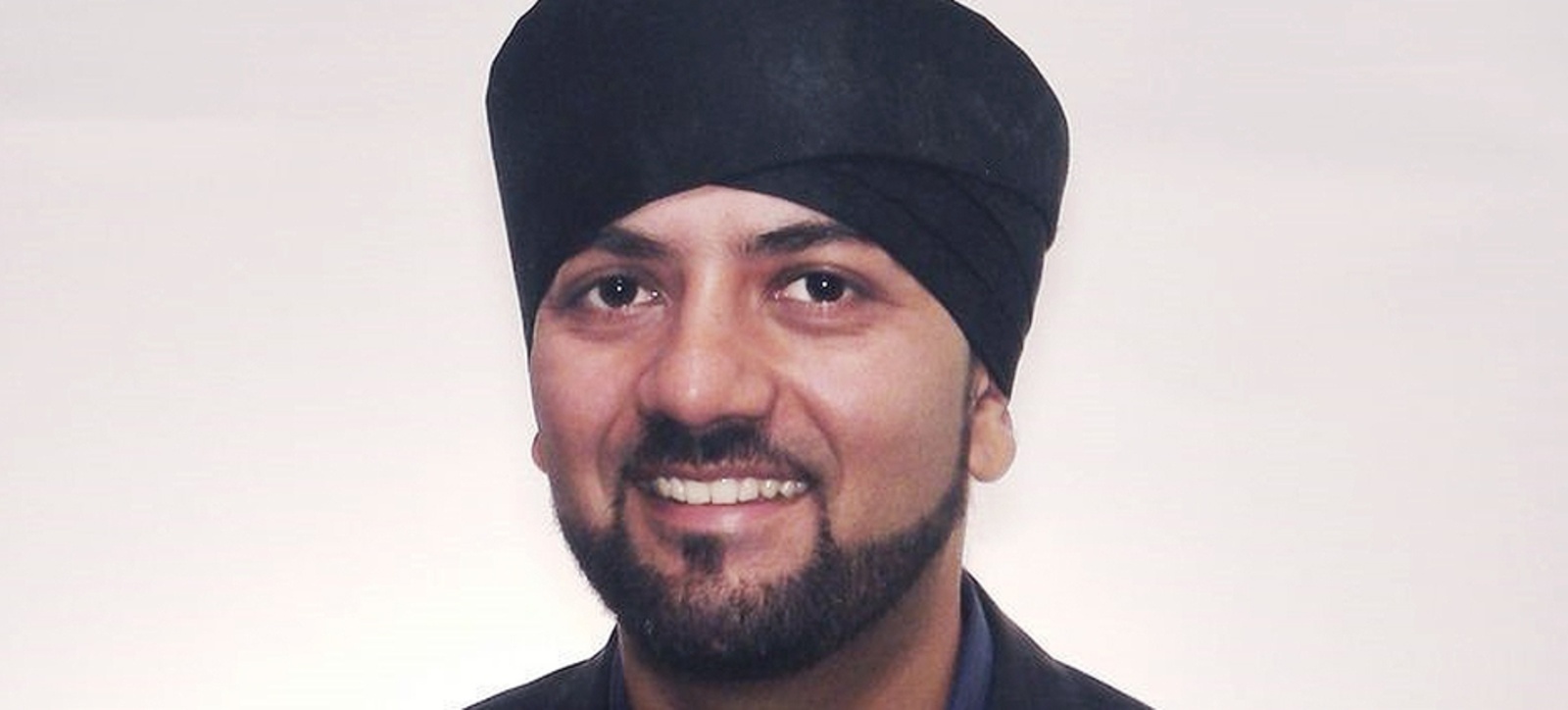 Randeep Wilkhu has become Chief Revenue Officer for Will.i.am's company
i.AM+ is using AI to develop the new generation of digital assistants
Randeep is also an Angel Investor with app Belong his latest investment
Belong aims to combat loneliness and social isolation by connecting people
Randeep Wilkhu gained his first taste of entrepreneurship as a boy working in his father's restaurant.
But it was studying for an Executive MBA at Warwick Business School that opened the door to a world of new opportunities as an Angel Investor.
Among his many projects, Randeep is currently working with music superstar Will.i.am to develop a new generation of digital assistants.
Randeep said: "My experience at Warwick definitely helped shape my career as I found the entrepreneurship element of the programme the most interesting.
"It was the first time I had gained an understanding of venture capital and investments. This insight really broadened my horizons and encouraged me to be open to different career options.
"When a venture capital opportunity came across my path, I grabbed it with both hands."
Randeep was working at T-Venture, the Deutsche Telekom Venture Fund, when he first met Will.i.am after leading an investment in his new firm.
The Black Eyed Peas rapper and The Voice star co-founded the company I.AM+ to create the next generation of digital assistants using developments in artificial intelligence.
And the opportunity to join the company as Chief Revenue Officer was music to Randeep's ears.
He said: "Will.i.am didn't interview me personally, but I got to work with him and his team as a board member prior to joining them. I get to meet him more now as I am working at I.AM+.
"It's a very exciting product, targeting a massive opportunity. It will be a real leap forward in terms of technology and experience."
Explaining why he chose to study for an Executive MBA, Randeep said: "Quite simply, Warwick's Executive MBA programme is one of the best and the programme gives candidates a lot of flexibility, which was really appealing to me.
"Also, a friend had previously completed the Full-time MBA programme and thoroughly recommended the experience – it's always good to have recommendations from people you trust when making such a big decision.
"I loved the time I spent on campus as I met so many interesting people who I wouldn't normally have the chance to get to know. The face-to-face classes were also a real highlight as I learned a huge amount, not just from the WBS academics, but also from my course mates.
"Having started a company before studying at Warwick, the MBA programme equipped me with knowledge and insights across different areas of business and entrepreneurship that I may have overlooked in the past."
Randeep moved to the UK in 2009, having spent the previous eight years in Germany and is now based in Buckinghamshire.
While he admits the move was his biggest challenge, it has paid off handsomely.
Alongside his work with Will.i.am, Randeep spends much of his time as an Angel Investor, selectively backing early-stage start-up companies.
He also advises start-ups that he believes have the potential to succeed and could benefit from his guidance. Finally, he helps to incubate new start-ups that aim to solve big problems.
The recent investment he is most excited about is a new app, Belong, which aims to combat loneliness and social isolation, believing that everyone should have a place or community where they feel they belong, or a hobby they love, earn from it, and live a rich, fulfilling, and healthy life.
Randeep said: "My passion to build companies that solve major problems is what I hope to continue to work on in the future.
"I am really excited about the development of the Belong app. I believe it can help connect people and have an impact on the social isolation that so many of us are experiencing at the moment.
"My advice to any current students looking to follow a similar career path would be that, whatever you decide to do, it is important to keep learning and growing along the way.
"There may be times when you feel things aren't going in the right direction but, if you work hard, gain different skills and experience, and keep a positive mindset, the right opportunities will present themselves."