Three tactics to increase your user base rapidly
06 September 2019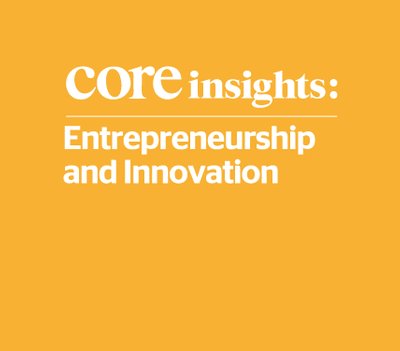 Behind-the-scenes study of rapid growth of a digital start-up
Wecash attracted 24 million users in two-and-a-half years
Digital start-ups are tearing up the scaling rule-book
Winner-takes-all mentality drives them to constant innovation
A study of one of China's fastest growing fintech start-ups has identified three tactics to rapid scaling.
In two-and-a-half years Beijing-based credit-scoring platform Wecash went from zero to 24 million users and researchers were given exclusive insight into its high-speed growth.
Jimmy Huang and Ola Henfridsson tracked the performance of Wecash since its inception in December 2013, conducting 109 interviews with staff at various levels and so allowing them to unlock the mechanisms that saw it grow to a monthly turnover of 80 million RMB by the time the study finished.
In the paper Growing On Steroids: Rapidly Scaling The User Base Of Digital Ventures Through Digital Innovation, published in MIS Quarterly, they identified three tactics that Wecash - whose online crawling of 6,000 data points has reduced waiting times for lending decisions from up to four days to just 20 minutes - used to keep pushing the number of users higher and higher.
"Digital start-ups are tearing up the rule-book about scaling a company," said Dr Huang. "A defining feature of them is the speed at which they grow.
"It is driven by the winner-takes-all mentality of these digital ventures and means they are constantly monitoring their user base, and innovating all the time to make sure it keeps growing at a rapid pace.
"Any slowdown in growth is met by frantic activity to update the product with new features. This produces a snowball effect and numbers grow exponentially.
"There are few, if any, attempts to examine how this is done. When we were given access to Wecash from its inception, it was a golden opportunity and we found three mechanisms that drove this rapid scaling; data-driven operation, instant release and swift transformation."
The three mechanisms behind Wecash's rapid growth are:
1 Data-driven operation
This refers to how digital enterprises analyse vast volumes of data to look for new innovations and ideas.
This can involve three methods: profiling users according to their social media profiles to find new user segments; decision hedging, where social media data is used to create new risk profiles; and fine-grained monitoring through a dashboard of user data to flag up any bugs or slowing down of usage.
2 Instant release
This is when digital ventures cook-up new ideas and instantly launch them, trialling many innovations and updates at once, and modifying them as they get user feedback.
3 Swift transformation
Swift transformation sees online firms rapidly redefine their role as they harness the data. In eight months Wecash transformed three times; starting as an online micro-lending firm, then a credit rating company and subsequently a new financial service company.
Professor Henfridsson said: "Unlike classic views on scaling where economies of scale is achieved through standardisation, digital technology offers flexibility that can be leveraged to rapidly scale the user base.
"The larger the user the base the more data and possibilities to monetise the operation emerge, especially by combining it with other data sources as machine learning allows them to cut up the data in different ways.
"The close monitoring of any slowdown in growth gives digital firms the impetus to innovate and rapidly transform their offering to users as they attempt to bring them back again and again.
"It means traditional measures and strategies of firm growth are wholly outdated and modern scaling now involves constant innovation."
Jimmy Huang is Associate Professor of Information Systems and teaches Information Systems Consultancy on the MSc Information Systems Management & Digital Innovation course and Digital Business and Workplace Technologies on the Undergraduate programme.
Ola Henfridsson is Distiunguished Research Environment Professor and teaches Complexity, Management and Network Thinking on the Executive MBA and Digital Business Strategy on the MSc Information Systems Management & Digital Innovation course.
For more articles like this download Core magazine here.