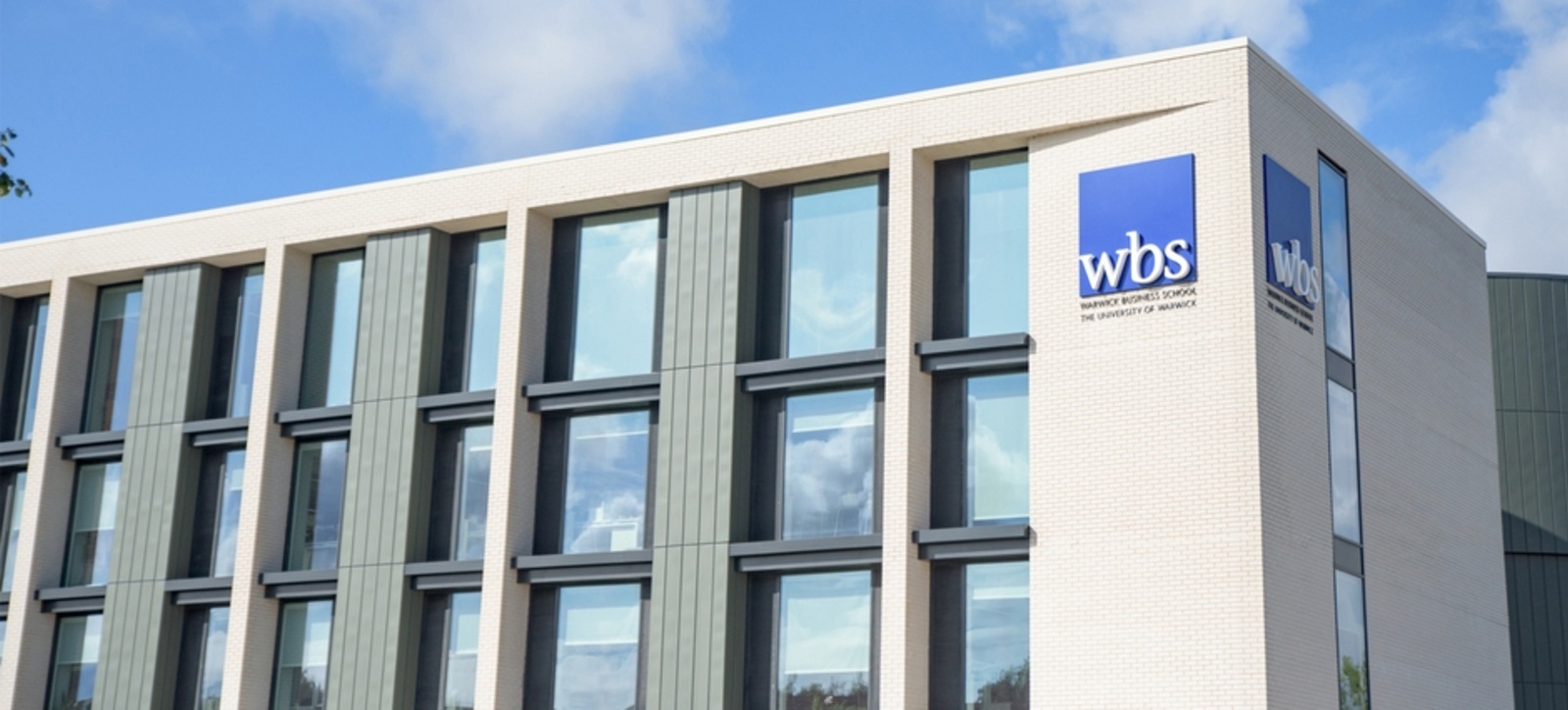 Tributes made to journalist and academic Robert Taylor at special webinar
Robert was former Associate Fellow at Industrial Relations Research Unit
Also a renowned editor at the Financial Times and The Observer
MPs and Lord John Monks lead the eulogies to his influential work
Warwick Business School's Industrial Relations Research Unit has hosted a webinar in memory of renowned journalist and author Robert Taylor, who passed away last year.
In a career spanning more than 30 years, Robert made notable contributions to journalism, research and policy analysis.
He spent many years as labour editor at the Financial Times and The Observer, during which time his work was notable for its progressive thinking, depth of analysis, and empirical grounding.
Focusing on issues including pay, changing contractual forms, labour market flexibility, job security, job quality, various forms of inequality, and employee representation and voice, Robert's work demonstrated the importance of shining a spotlight on labour and employment matters in understanding the key drivers of economic growth, as well as people's livelihoods and wellbeing.
Particularly noteworthy are his very highly regarded series of papers for the Economic and Social Research Council's Future of Work Programme (1998-2005), and two influential volumes on trade unions and work: The Future of the Trade Unions (1994); and The TUC: From the General Strike to the New Unionism (2000).
For many years, Robert was an Industrial Relations Research Unit (IRRU) Associate Fellow, and in the 1990s spent considerable time in Warwick conducting research on the history of the Trades Union Congress (TUC), much of which he undertook in the TUC archive at the University of Warwick's Modern Records Centre. During this time, he was a highly active member of IRRU, attending IRRU research seminars whenever he could.
The webinar addressed three themes reflecting the values expressed in his work, which included a commitment to the notion of a social democratic economy and industrial democracy, and the need to recast the UK's economic and social settlement to reflect changing circumstances.
The first theme explored developments in the world of work in relation to the changing role of trade unions and collective bargaining, the role of the TUC, and the capacity of organised labour to influence public policy. The second explored the changes, challenges, and emergent opportunities within the UK labour market. The third explored restoring dignity to labour, and the challenges of globalisation, Brexit, technology, and climate change.
Speakers included the Rt. Hon. Alan Johnson, former cabinet minister and former General Secretary of the Communication Workers Union; Lord John Monks, former General Secretary of the TUC and European Trade Union Confederation; Jon Cruddas, Member of Parliament for Dagenham and Rainham, and WBS and IRRU alumnus, who has recently published a powerful and very favourably-reviewed book entitled The Dignity of Labour; Kate Dearden, Head of Research, Policy and External Relations at Community Union; and Manuela Galetto, Associate Professor at WBS and member of the IRRU management team.
Also speaking were Professor Peter Nolan, Director of the Centre for Sustainable Work and Employment Futures, University of Leicester; and David Coats, Director of Workmatters Consulting and IRRU Advisory Board member, both of whom played a central role in organising the webinar.
In attendance within the audience in excess of 70 participants were leading members of the academic community as well as Parliamentarians including Lord Liddle and Lord Lea, and senior members of the trade union movement including Sarah Veale CBE, former Head of Equality and Employment Rights at the TUC and John Edmonds, former General Secretary of the GMB.
Lord John Monks said: "Robert was outstanding as a journalist, as an academic and as a talented commentator on employment and political issues from a strong Swedish-style Social Democrat perspective. Passionate, argumentative and entertaining, we in the world of industrial relations have lost a star and it was great that we were able to celebrate his life and achievements."
Jon Cruddas MP added: "I want to congratulate the IRRU for hosting such a thoughtful memorial event on the life and legacy of Robert Taylor; it was especially timely as we emerge from COVID-19 and think how the UK transition's out of the furlough programme.
"The contributions ranged widely over not just Robert's professional life but the history of British labour relations research and the extraordinary contribution of WBS. Every time I reconnect with Warwick it reminds me of my personal good fortune in having received a brilliant education within the department."
Click here to listen to a full recording of the webinar.