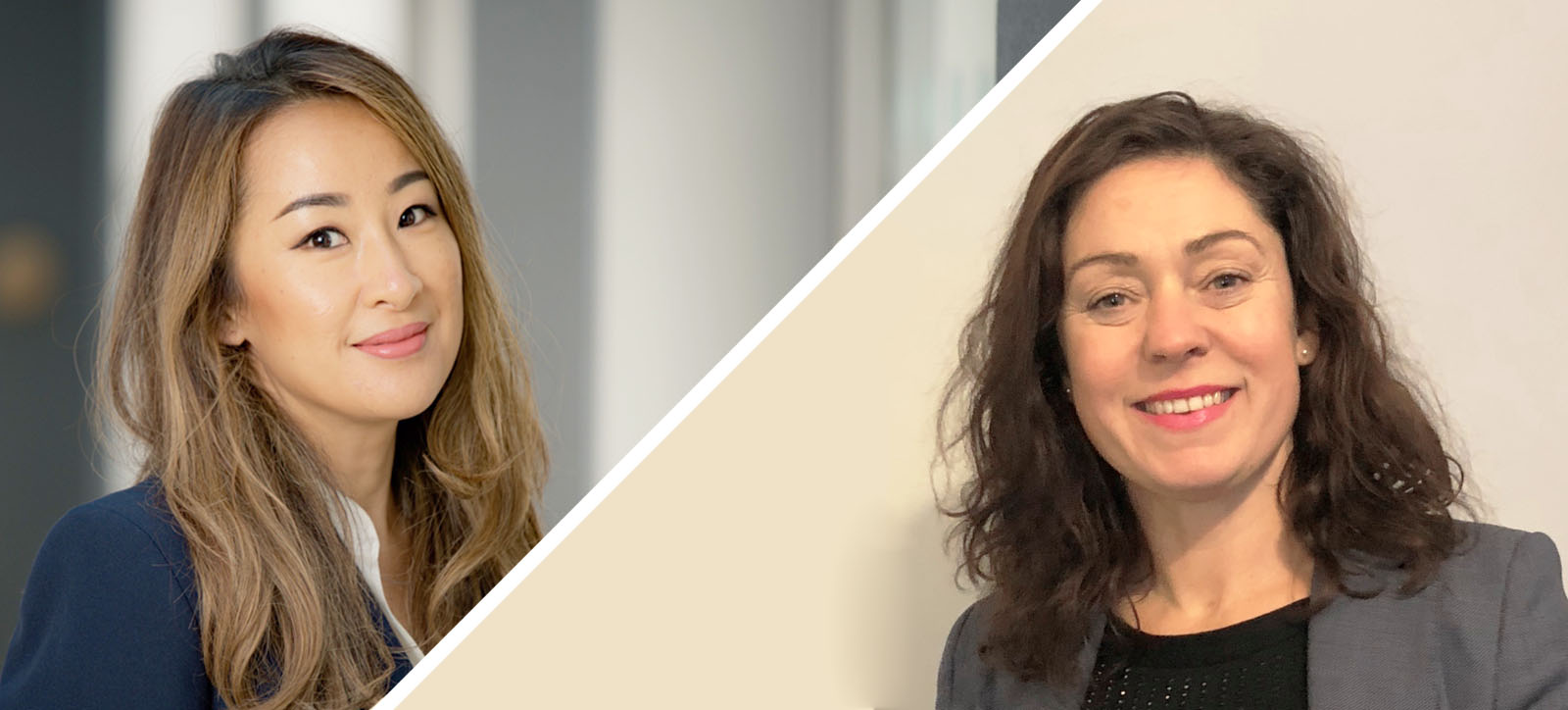 WeAreTheCity Rising Star Awards winners Angel Zhou and Sarah Slack
Two Warwick Business School women have been announced as winners of the 2022 WeAreTheCity Rising Star Awards.
Full-time MBA student Angel Zhou was a winner in the Insurance category, while Executive Diploma in Digital Leadership graduate Sarah Slack has been named among the best in the Digital category.
The awards ceremony will take place on Thursday July 14 at the Pan Pacific Hotel in London. The ceremony will be an evening of music, entertainment and inspirational speakers as the winners collect their prestigious awards.
Angel co-founded the first organic product company in China, Organic Shanghai. Now based in the UK, Angel said: "My experiences in life have played a key role in developing my focus, diligence and enthusiasm – now some of my key values, along with positivity and curiosity."
Sarah's journey so far has seen her progress from a retail job at 16 to an Assistant Director role at Homes England. Sarah, 48 from the West Midlands, said: "This has ignited my passion for ensuring we have diverse and inclusive teams, and that I use my position to provide women a platform to amplify their voices."
The awards celebrate upcoming female talent in the UK. More than 30,000 public votes cut 1,000 candidates down to a 200-strong shortlist of nominees. A panel of more than 40 independent judges then crowned the winners – with a maximum of five per category – which made up WeAreTheCity's 100 female role models of 2022.
In addition to promotion, WeAreTheCity actively encourages organisations and business leaders to invest in and recognise these women as leaders of tomorrow. Their strategic goal, set in 2015, is to showcase 100 winners per year, adding up to 1,000 female role models by 2025.
This is a cause strongly supported by Warwick Business School, who are an official sponsor of the awards.
Karen Barker, Director of Recruitment and Marketing, said: "Building gender equality in business is a really important issue for WBS, so we are delighted to be supporting WeAreTheCity and the Rising Star Awards.
"We are actively encouraging more women to take up senior positions in the workplace, including the boardroom. We are committed to breaking down physical, cultural and mental barriers through both our research and educational programmes."
WBS will be hosting a knowledge sharing day at WBS London at The Shard, on September 29 to further celebrate the winners. Several leading figures from the business school will deliver interactive talks which will include Q&A sessions.
WBS Executive MBA graduate Tribeni Chougule will also be among the guest speakers, to offer a 'What I learned' segment. Tribeni, now based in Reading, was a winner of WeAreTheCity Rising Stars 2021 Editor's Choice category, and is now Director of Inclusive Impact and Sustainability for Europe at Visa.