WBS part of £31 million partnership to boost NHS
09 August 2013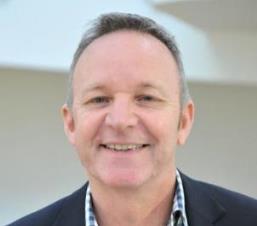 The Department of Health has today announced funding across the UK for an innovative partnership between local health services, universities, and local authorities.
The £30.6million five-year funding for the Collaboration for Leadership in Applied Health Research and Care West Midlands (CLAHRC West Midlands) comes from £10million from the National Institute for Health Research (NIHR), boosted by £20.6million from local health and social services partners.
Warwick Business School will receive £1.25million of the NIHR funding to support a research programme on 'Implementation Science & Organisation Studies' concerned with improving the health of patients with long-term conditions. The programme is to be led by Graeme Currie, Professor of Public Management.
Professor Currie comments, "This is excellent news for all users of the NHS in the West Midlands. The research we carry out at Warwick Business School will enable us to find ways of improving care and planning for patients with long-term conditions, which in turn will not only improve their lives as individuals but help to ensure the NHS makes the most effective use of its expertise, treatment and resources."
CLAHRC West Midlands will be hosted by University Hospitals Birmingham NHS Foundation Trust (UHB) with the Universities of Birmingham, Warwick and Keele as academic partners.
Professor Peter Winstanley, Dean of Warwick Medical School, said, "We see our participation in the CLAHRC as a major opportunity to bring advances in healthcare into practice within the West Midlands."
Professor Dame Sally C Davies, Chief Medical Officer and Chief Scientific Advisor at the Department of Health, explained, "Supporting our leading researchers is so important and these NIHR CLAHRCs will link the NHS, universities, and other relevant organisations providing care for patients in what will be ground-breaking work to improve the lives of thousands of patients across the country."