UK SMEs need government support when going global
23 June 2015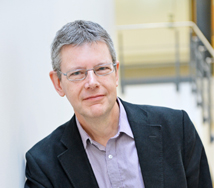 While small and medium-sized companies new to exporting may find success in 'easy' markets, greater support is ultimately required for them to go global according to new research.
The study also found international experience is crucial to the export performance of small and medium-sized enterprises (SMEs) in the UK.
The UK continues to recover from the recession following the financial crisis in 2007-08, but the Government's quest to re-balance the economy with more exports instead of relying on the consumer sector has failed to materialise. Around 22 per cent of UK SMEs are current exporters, but of those just 17 per cent export persistently.
Jim Love and Stephen Roper, of Warwick Business School and Ying Zhou, of the University of Birmingham, used data from a survey of 1,900 firms with fewer than 250 employees to examine how much does previous experience of selling and marketing abroad play in exporting.
"When firms first start exporting they tend to start with relatively 'easy' markets and then it becomes progressively harder to enter more difficult markets, markets that are culturally very different to the UK. Also when firms start exporting they learn quickly by doing, but once those initial lessons are taken on board they learn marginally less each year," said Professor Love.
For the paper Experience, age and exporting performance in UK SMEs, which won the Palgrave Macmillan Prize in May 2015, the researchers found that early exporters – firms which go international early in their lifecycle – are 4.52 per cent more likely to export to six to 10 countries and 2.19 per cent more likely to export 16 to 25 per cent of their sales according to the research.
But these new and young firms tend to export to nearby countries, easy targets in Europe, so they also need help to go global.
"While new exporting firms are more likely to have greater inter-country exporting scope and export intensity than other exporting SMEs, they are no more likely to operate across global regions," said Professor Love.
"Broadly speaking, this seems to suggest early internationalising firms are more likely to be 'born regional', looking to pursue regional, nearby countries to export into, rather than 'born global' and looking to for a globally dispersed approach.
"However, the same firms face difficulties when looking at markets further overseas as they do not have the established brand of older firms. Therefore they will face many of the challenges of older firms as they seek to move beyond their home region and nearby countries. Support targeted at this important transition point could therefore be invaluable."
The study also found having managers with prior international experience increases firms' probability of exporting to six to 10 countries by 4.15 per cent, the probability of exporting to four global regions by 2.38 per cent, and of earning 16-25 per cent of sales from exports by 2.86 per cent.
Professor Love said: "The implication is grafted knowledge – employing managers with prior internationalisation experience – can be an important supplement to experiential learning in shaping the extent and intensity of firms' export activity."
The research also found exporting was key to the success of innovative new products, and more should be done by Government to help maximise innovation.
"New-to-the-industry innovation is linked to inter-regional market entry as firms move outside their regional market with the potential to generate economies of scale in larger markets," said Professor Roper.
"In managerial terms this suggests the importance of recognising the synergies between innovation and export market development and the potential for integrated development strategies.
"Maximising the commercial potential of innovation is likely to require timely support for export development and vice-versa. Integrating or linking innovation and export support activities is therefore likely to be strongly beneficial for most firms."
Professor Jim Love teaches International Business on the Warwick MBA, Executive MBA and MSc Management. Professor Stephen Roper is Director of the Enterprise Research Centre