Volkswagen's big problem - and its not 'dieselgate'
15 April 2016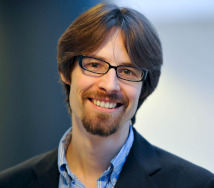 Volkswagen losing market share to its rivals in Europe
Drop in sales from emissions scandal not as bad as feared
Problems with its product mix are not being addressed quickly enough
VW brands are losing ground in burgeoning Chinese market
Volkswagen may have seen sales fall in Europe but Christian Stadler, Professor of Strategic Management, believes the German giant has a bigger problem than the fall-out from the emissions scandal.
Volkswagen Group's European first quarter market share hit a five-year low following the emissions scandal that saw it admit in September to installing a 'cheat' device on 11 million of its diesel cars worldwide to pass official pollution tests.
The German manufacturer's brands, which include Skoda and Audi, made up 23.4 per cent of new registrations across Europe for the first three months of 2016, a 1.1 per cent drop compared to the first quarter in 2015. It is Volkswagen's worst showing for the first quarter since 2011, while European car sales overall increased by 8.1 per cent in the quarter to 3.93 million.
After such a high-profile scandal that Volkswagen is still struggling to fix Professor Stadler believes the car manufacturer's sales figures have got off lightly.
"While the numbers are down, it is actually a far cry from what one would have expected," said Professor Stadler, who teaches Strategic Advantage on the Executive MBA. "Of course, that the VW brand has been hit more than others is no surprise, but, considering the furore of 'dieselgate' we have definitely not witnessed the demise of the Volkswagen Group that some expected.
"There has been a downturn, but it is not a massive one. In fact, as past history of scandals has shown, people are often quick to move on and forget.
"What I would say is the numbers do reflect a bigger concern for Volkswagen over its product mix, for example, it does not have new products in the SUV sector.
"This is a bigger problem in China and far more worrying than 'dieselgate'. Volkswagen has been outpaced by Toyota. In China it does not really have a cheap mid-range SUV for the VW brand that the market is after. This is a problem it has been aware of for years, but when challenged about it, things always seem to be another year away.
"Volkswagen really needs to get this right moving forward as this is perhaps a much bigger issue than the decline in European sales."
Rivals such as Fiat Chrysler, Daimler Mercedes-Benz and BMW have all taken an early lead in the growing SUV market, while they are also offering cheaper alternatives to tempt new buyers aspiring for a premium brand.
Professor Stadler, author of Enduring Success: What We Can Learn from the History of Outstanding Corporations, is concerned the emissions scandal means Volkswagen will not have the resources or time to address the problem with its product mix.
Indeed, more pressingly, it is facing an estimated bill of £61 billion in fines as the US Government lines up a civil lawsuit against the company for the 580,000 cars the US Environmental Protection Agency alleges used a 'cheat' device in their emissions systems.
That might mean ditching some brands, while other divisions are also concerned at a lack of investment, such as its truck department. In February its truck division revealed it was looking at alternative routes for growth that included an IPO.
"Volkswagen is too busy dealing with the emissions scandal so by the truck division going independent it might bring in the capital it requires," said Professor Stadler. "There is a big growth opportunity for its brands - MAN and Scania - in the US where they have very little presence, particularly when compared to its rivals Daimler and Volvo. They are both active in the US and own other brands there. The market is very different in the US because of the regulations, but it could acquire a company like Paccar or Navistar International.
"From the perspective of the truck division it will probably find it hard to get any extra capital to grow because the group's focus is on the emissions scandal, even though this is a good period to for the truck division to grow. The truck market is going through a difficult period, so acquisitions would be cheaper.
"The other option for VW trucks is China. The market is also expected to be slow, but Volkswagen is in a relatively strong position in China. It has a dual strategy, with a partnership with Sinotruk to produce trucks for the mass market, while its brands MAN and Scania take on the high end of the market. It could grow in China by organising additional partnerships with local players.
"So far Volkswagen has struggled to find synergies between MAN and Scania since it acquired both. This might be because MAN attempted a hostile takeover of Scania in 2006 which eventually failed. It has produced a non-driving axel for both brands and it is combining two assembly facilities in Russia into one, but there has been only limited progress in finding synergies. Having said that, I don't see why that would be affected if the trucks division became independent."
Find out more about corporate strategy on the MSc Marketing & Strategy course.