Warwick Behavioural Science Summit is moved online
10 June 2020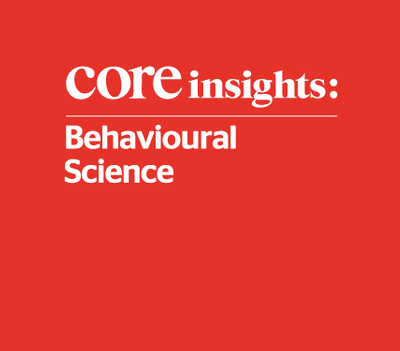 Speakers tuned in from around the world for online summit
Lockdown due to pandemic saw the annual event postponed
Ogilvy's Rory Sutherland was keynote speaker at the summit
Behavioural science and technology was this year's theme
The Warwick Behavioural Science Summit has been held online after being postponed because of the global COVID-19 pandemic.
The event was planned to take place on the Warwick campus, but with no prospect of restrictions being lifted to hold the event safely at the University of Warwick the Warwick Behavioural Insights Team (WBIT) decided to stage the summit virtually.
Over the weekend talks from the likes of Ganna Pogrebna, Professor of Behavioural Economics and Data Science at the University of Birmingham, Fellow at the Alan Turing Institute and Honorary Fellow at the Warwick Manufacturing Group (WMG), Helena Rubinstein, Head of Behavioural Science at Innovia Technology, and Nick Chater, Professor Behavioural Science at Warwick Business School, were held online.
The virtual summit also saw a keynote speech from Rory Sutherland, Vice Chairman of Ogilvy UK and co-founder of the PR and marketing agency's behavioural science unit.
WBIT President Merle van den Akker said: "It has been hugely frustrating not to be able to hold the summit as usual, so we felt moving it online would be an easier way to reach more people without compromising health and safety.
"We have held the talks live online, and then uploaded them to our YouTube channel, so people can revisit them at their leisure."
This year's summit has focused on the marriage of behavioural science and technology, which is becoming an increasing trend. Behavioural scientists are being used in the development of AI and technological software and apps that can take nudging or other behavioural interventions to the next level.
"Technological processes and the implementation of technology are increasingly moving to the forefront of behavioural science and behavioural science-based interventions," said Merle, who is studying her PhD in Behavioural Science at Warwick Business School.
"We need to ask ourselves how behavioural science can promote, implement, curb and guide technological progress in an ethical manner."
Topics at the summit ranged from Fintech and how it is changing the way we spend our money; how big data is affecting our models of human behaviour and AI and the singularity.
Peter Judodihardjo, lead organiser of the summit, said: "We thought moving the summit online might be a disadvantage, but it actually allowed us to add a tremendous amount of value.
"We have been able to offer the summit for free and people save on travel costs as well. Hosting it on YouTube also means viewers can go back and watch the talks again. Additionally, we can reach a much wider audience as we don't suffer the constraints of a physical space."
The success of moving the summit online has led organisers to re-think how it is held in the future with the pandemic set to havea continuing influence on the world.
Merle added: "We have discussed running the summit online in years to come as well. It'll enable us to reach more people and to do so in a more sustainable manner. However, no formal decisions have been made regarding this yet."
To watch the Warwick Behavioural Science Summit talks visit its YouTube channel here.
For articles on behavioural science sign up to Core Insights here.