WBS academics making headlines
15 November 2012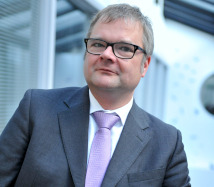 WBS academics Dr Monica Giulietti and Dr Alex Stremme have been in the news.
Gas price fixing?
Dr Giulietti told BBC Five Live and Channel 4 News how there has been concerns for some time about the transparency of the wholesale gas market following allegations of price fixing from a whistleblower.
The City watchdog, the Financial Services Authority, and the energy regulator, Ofgem, launched investigations into claims that power firms are regularly manipulating the wholesale price of gas.
Dr Giulietti says this has been a worry for some time and comes as SSE, one of the UK's biggest energy suppliers, reported a 38 per cent rise in half-year profits to £397.5m.
"The regulator and commentators within this market have been in discussion about the risks of unlimited transparency and limited liquidity," said Dr Giulietti, "so there were concerns that pre-dated this issue.
"This allegation has to be investigated to figure out who is behind them and to see whether there has been an actual impact on final bills.
"What is relevant is whether this has any effect on the longer term contracts that are based on these reference prices. The price we pay for our energy depends on wholesale cost and that is a complex measure over a range of different contracts over different time horizons."
"We need to keep in mind that big multi-national energy firms have activities in various parts of the energy sector, so their healthy surpluses are not necessarily an indication that they are profiteering," said Dr Giulietti.
Whistleblower, Seth Freedman, alleges that the wholesale price was reduced on September 28 and Dr Giulietti says this may be away of staving off competition and protecting companies' derivatives, whose price is linked to the gas price.
"It's a way of managing risk of their portfolio of future contracts," said Dr Giulietti, who is Associate Professor of Global Energy.
"It is possible that this makes it more difficult for other companies that would like to trade on the spot (daily) market.
"At the moment, it is difficult to measure the direct impact this could have on consumers, especially as wholesale gas prices affect future contracts. However previous evidence suggests that even if wholesale prices go down, that will not be passed on to consumers.
"A 2011 Ofgem report found that when the price of gas goes up, the cost is passed on to consumers; but when the cost goes down, consumers pay the same and the company absorbs the cost."
Listen to Dr Giulietti on BBC Radio 5Live here. She is on at 21 minutes.
Masters courses remain popular
Meanwhile, Dr Stremme revealed in The Guardian just why management courses are becoming more popular for postgraduates.
Graduate Management Admission Council revealed that the number of students taking the Graduate Management Admission Test (GMAT) to apply for a specialist master's degree has risen sharply and that there has been a big rise in the number of international students applying for courses in the UK.
This autumn, Warwick Business School (WBS) added MSc programmes in Finance with Behavioural Science and Finance and Information Technology as well as a Masters in Business (Marketing) to its growing portfolio. There is a big international cohort with many students coming from China, India and Europe. "We're providing a course that is increasingly popular, with applications rising by 133% over the previous five-year period," said Dr Stremme, who is Assistant Dean (Finance Masters group).
"Our Dean Mark Taylor has encouraged the concept of looking at things differently. Furthermore, we place an equal emphasis on specialist skills, transferable skills and personal development."