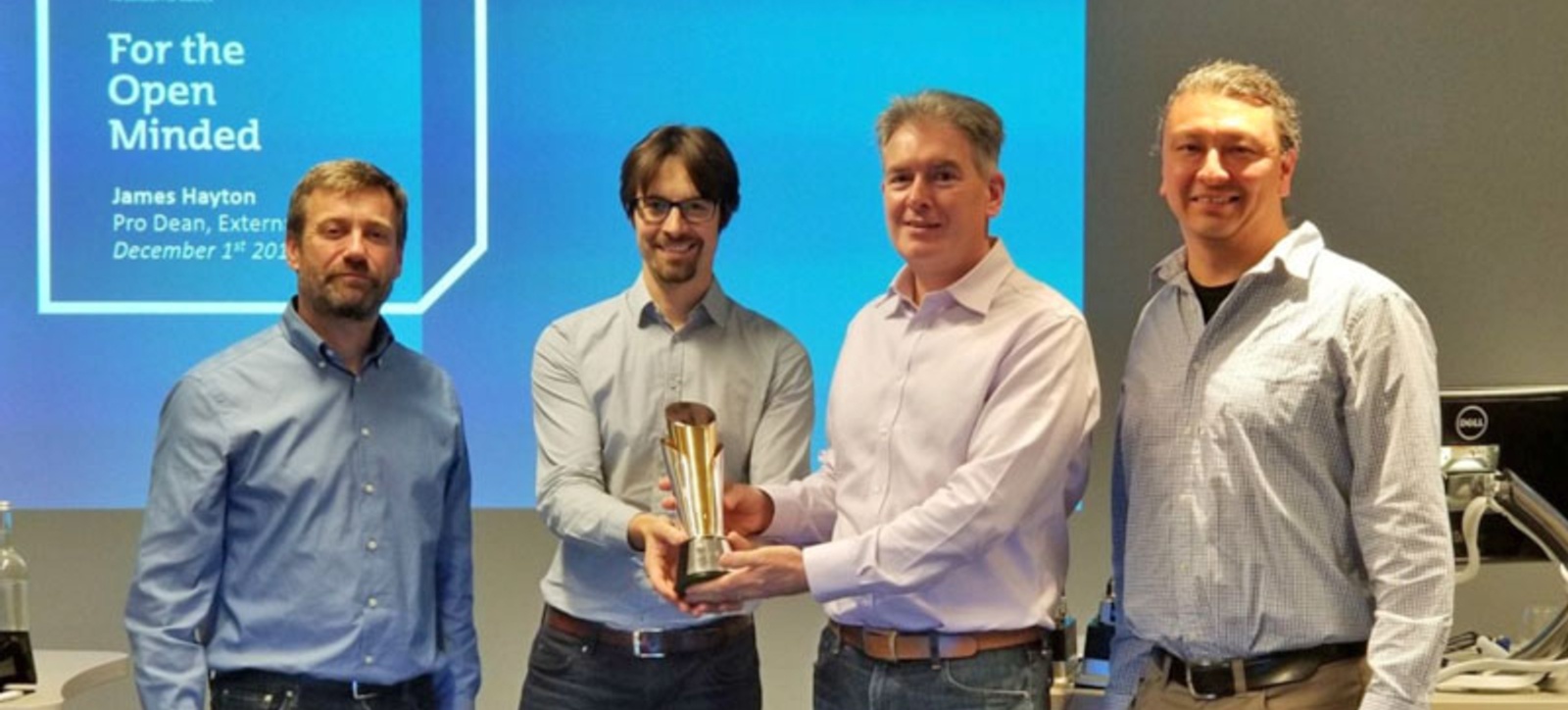 New organisation set up by DBAs for DBAs established
It aims to bring DBA students together from across the world
Warwick CG allows research projects and innovations to be shared
The members-only group will hold events and conferences
Doctor of Business Administration (DBA) students at Warwick Business School have launched a new membership organisation for DBAs across the world to learn from and promote each other's research and innovation projects.
Warwick CG (WCG) is looking to attract DBA participants to build a community exploring cutting edge research and strategic tools that will help their own organisations and their careers.
The group held their first conference at WBS London at The Shard with talks from academics on topics ranging from platform ecosystems to open strategy, while DBAs also presented their research on such issues as 3D printing in emerging countries, ambidexterity in UK SMEs and new job skills in the fourth industrial revolution.
Rob Brennan, Director of WCG and Founder and CEO of 3D HouseBuilder, said: "The idea is to create a community for DBAs and to connect the various cohorts that come through Warwick and other business schools around the world."
"This is a chance for us to learn from each other and cross-pollinate ideas, research and connect with the university and academic community."
"We want to support and be the platform for collaboration and co-creation between DBA participants, organisations and DBA graduates not just from Warwick but from around the world. By doing this we will be able to harness the latest research to improve business and society."
WCG is aimed at c-suite level executives and leaders looking to expand their knowledge, test their company's strategy, vision, mission or values; looking to formulate and implement an actionable strategy; or to undertake research to diagnose issues or opportunities.
Joining WCG will allow members to tap into the collective knowledge of DBAs and academics across the world.
Luciano Oviedo, Director of WCG and Founder and CEO of tech start-up Tempugo WAITX, added: "Our first conference was a great success and really showcased the broad base of knowledge already in our cohorts at Warwick. But we are keen to expand that reservoir of knowledge by bringing in DBAs from across the world.
"We plan to hold further events alongside the annual conference and will be initiating a yearly award for the best DBA research project with British Silverware, which created English football's League Cup and Championship trophies, crafting a trophy for us.
"This is the first organisation set up by DBAs for DBAs. We hope it will become a platform for knowledge exchange and the development of new innovative projects between organisations."
WCG will be at the Strategic Management Society Special Working Conference at UC Berkeley in March. Please click here to join or learn more about WCG.