Warwick Commission: How to safeguard the UK's culture
15 January 2014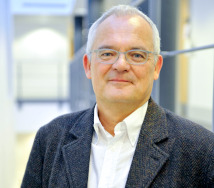 Just two years ago Danny Boyle lifted the nation's hearts with his opening ceremony for the London Olympics that so encapsulated the diverse cultural and economic identity of the United Kingdom and reminded us of the close ties between our artistic and economic activities.
But is the financial crisis and ensuing cuts to funding threatening the nation's cultural ability and longer term future?
That is just one question that will be answered by the Warwick Commission which launches a year-long investigation into The Future of Cultural Value with its first public debate at the British Library on 4 February 2014.
Led by Warwick Business School and Warwick University's Faculty of Arts, the Warwick Commission will be looking at four themes:
· What sort of investment, if any, is required to help UK culture flourish?
· What sort of value can be put on a thriving culture, should it measure, and if so how?
· What sort of education and nurturing, if any, is required to develop the UK's talent?
· What are the threats and opportunities offered by changing international trends?
The Commission's aim is to build research and evidence-based recommendations for the Government and policy-makers to ensure the flourishing and long term sustainability of the country's cultural ecosystem and its close relationship to creativity in business.
Headed by former executive director of the Royal Shakespeare Company and RSA chair Vikki Heywood, and academically led by Professor Jonothan Neelands and Dr Eleonora Belfiore of Warwick's Centre for Cultural Policy Studies, the Warwick Commission has enlisted 17 commissioners, including:
· Sir Peter Bazalgette, Chair, Arts Council England
· Sir Nicholas Serota, Director, Tate
· Roly Keating, Chief Executive, British Library
· David Lan, Artistic Director, Young Vic
· Ruth MacKenzie, Artistic Director Designate for the Holland Festival, and Artistic Director of the Cultural Olympiad 2011
· Professor Nick Chater, WBS – currently on BBC Radio 4's Human Zoo .
Professor Neelands, who is Professor of Creative Education at WBS, said: "Danny Boyle's opening to the London Olympics was an inspiration for me. I realised how important culture is to our national DNA – what makes us who we are – and how we see ourselves and how others see us.
"What the ceremony captured was the vitality and history of the arts and entertainment industry in the UK, but also the extent to which our unique culture has produced the NHS and a host of creative inventors, entrepreneurs, radical thinkers and explorers who have changed the world we live in not just in the UK but globally.
"Creativity, freedom of expression, invention and critical inquiry are at the heart of our democracy and help to shape our beliefs in tolerance, free speech and open mindedness. But our culture in all of its variety cannot be taken for granted – it's a delicate ecosystem and if we neglect it or stop feeding it, it will wither.
"I don't want to wake up in 20 years' time and find that because of our indifference to the problems and costs of funding and encouraging cultural engagement and education now we have killed off what defines us a people."
The Commission will conduct interviews and research through a team of 22 academics from the University of Warwick and hold a series of public debates before producing a report with recommendations on how to retain and build the country's culture.
At the first public debate or 'provocation' being held at the British Library on February 4 BBC Economics Editor Robert Peston will kick-start the Commission with a speech asking Are cuts in funding the greatest threat to culture?
BBC news presenter Jane Hill will then chair an expert panel featuring:
· Sir Richard Lambert, lead Non-Executive Director at the Foreign & Commonwealth Office and University of Warwick Chancellor
· Alan Davey, Chief Executive, Arts Council England
· Bev Skeggs, Professor of Sociology, Goldsmiths.
We are also delighted to offer guests at the event the opportunity to explore an original artistic installation created by Stan's Cafe .
Professor Neelands added: "We aim to contribute a fresh perspective on how, going beyond an exclusive focus on matters of arts funding, we can develop new policy thinking and practical recommendations that allow the country to ensure the flourishing and long-term sustainability of its cultural ecosystem in a competitive and challenging global landscape."