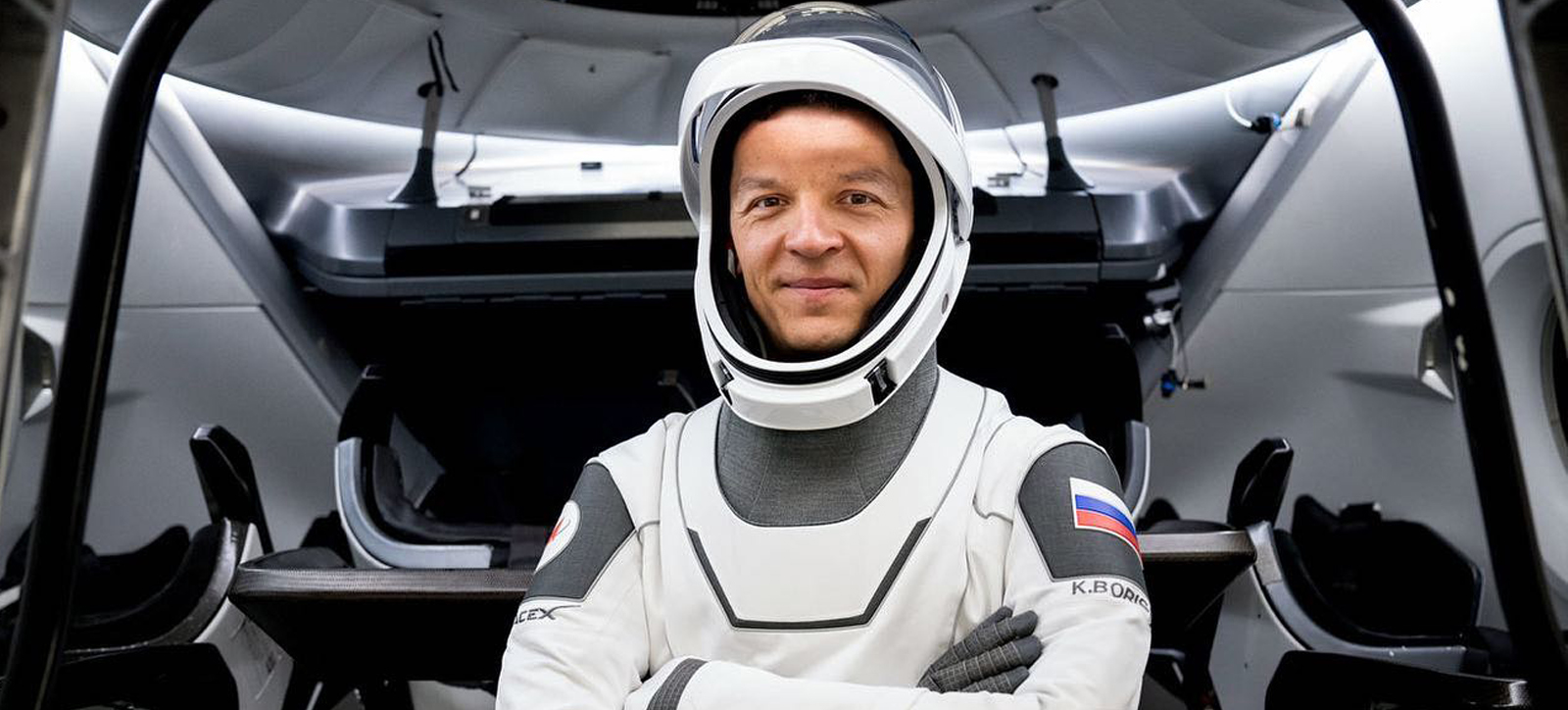 Konstantin Borisov hopes his historic SpaceX launch from Florida to the ISS will help to build international cooperation.
Warwick Business School alum Konstantin Borisov is taking his career to new heights as part of one of the most internationally diverse crews in the history of space travel.
Russian cosmonaut Konstantin will be joined on his 190-day mission to the International Space Station by cosmonauts from the US, Denmark, and Japan.
The NASA mission is due to launch aboard a SpaceX Dragon craft from Cape Canaveral in Florida on Friday, August 25th. It will be the seventh SpaceX mission to the ISS.
Konstantin graduated from Warwick Business School with a Masters in Operational Research and Management Science in 2007.
He entered the Roscosmos Cosmonaut Corps as a test candidate in 2018 and has been training for this mission for the last two-and-a-half-years.
During his mission, Konstantin will be working on the Russian segment of the ISS, but he will be travelled with an international crew thanks to an agreement between NASA and Roscosmos to share each other's spaceships for mutual benefit, which was signed in July 2022.
Konstantin said: "On the eve of my first space trip, I feel that there are so many interesting things ahead. I am 39-years-old but, as in childhood, I feel that something fascinating awaits. I'm not talking about the flight, but the next days, years, and decades.
"The ISS in an international space laboratory whose 25-year history clearly demonstrates how cooperation helps people from different countries to develop science and technology together.
"The station was designed to be interdependent and relies on contributions from each space agency to function. No one agency has the capability to function independent of the others.
"If I can at least slightly bring different cultures together, so that people collaborate both in space and on the planet going forward, I am doing my job well."
Konstantin is blogging about his training, space mission, and the need to continue developing technology and aim for other planets on LinkedIn, Facebook, and Instagram.