WBS alumna named an AACSB Influential Leader
22 September 2015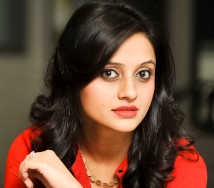 WBS graduate named one of the 100 Influential Leaders
Fiza Farhan's project bringing clean energy to rural Pakistan
Nominations came from business schools around the world
Inaugural induction part of the AACSB centenary celebrations
AACSB International (AACSB), the global accrediting body and membership association for business schools, have revealed that Fiza Farhan, a Warwick Business School graduate, has been recognised as one of the first 100 AACSB Influential Leaders.
Miss Farhan's work exemplifies the innovative mindset and meaningful contributions to society that Warwick Business School graduates display around the world and every day—whether they operate within large corporations, small businesses, or the non-profit sector.
Miss Farhan graduated from Warwick Business School and serves as CEO with the Buksh Foundation, a microfinance institution that brings clean energy projects to poor and rural areas of Pakistan. The foundation's business and clean energy loans have been extended to some 12,000 entrepreneurs.
The Buksh Foundation's 'light a million lives' project, which aims to replace the millions of dangerous polluting kerosene lamps used in rural Pakistan with much safer solar lamps through an ingenious microfinancing scheme has so far seen 37,000 households given clean light and 150 villages electrified.
Miss Farhan joins individuals such as the CEO of one of the world's largest global relief services, a technology pioneer who is working to cure cancer, the founder of a global e-commerce powerhouse, and an enterprising president attributed with reviving an international toy industry favourite. More than 20 industry sectors, from consumer products to healthcare to nonprofits, across 21 countries, are present in this year's group.
"It is an absolute honour to receive this award not only for myself and my organisations but for Pakistan," said Miss Farhan. "I would like to deeply thank AACSB for recognising my work and the impact it has created in the lives of the thousands we work with. It is indeed a source of motivation for myself and many young entrepreneurs out there, especially for women to follow their beliefs, convert their passions into living realities and make use of their knowledge and expertise in making this world a better place to live in for the underprivileged.
"I would also like to thank Warwick Business School for not only nominating me but also for the transformational experience I gained at WBS during my one-year of Masters education there, from the theoretical education of economics and mathematical formulas to understanding real life challenges, exploring business acumen and learning applied knowledge from case studies of the most inspirational entrepreneurs this world has seen; WBS played a role of immense strength and value in making me the young, passionate leader that I am today.
"Today, I lead two social enterprises in Pakistan, Buksh Foundation (Non-Profit) and Buksh Energy Pvt. Ltd (For-Profit), both working towards providing sustainable and scalable solutions to the many regional and national challenges faced by Pakistan. With a focus on renewable energy, social development and women empowerment; I along with my energetic and passionate team of young professionals conceptualise and execute innovative business models that create triple bottom line returns for years to come.
"It is indeed an honour for me to be able to positively give back to the society while bringing pride to my country with the various local and international accreditations and acknowledgements, inspiring many other potential young social entrepreneurs to follow their dreams and create new realities for themselves and the world they live in."
For the nomination process, AACSB developed a short list of open-ended questions that provided a framework for expectations for nominees. From April to June 2015, AACSB-accredited schools submitted notable alumni who have made (or are making) an impact in the world. From the nominations, a selection committee reviewed and chose stories that showed a sampling of the positive impact that business school graduates have made on society.
"It is my honour to recognise Fiza Farhan for her contributions as an Influential Leader, and to thank Warwick Business School for its dedication to providing a business education environment based on engagement, innovation, and impact," said Thomas R. Robinson, President and Chief Executive Officer of AACSB International.
"If told, the success stories of all business school graduates would fill unmeasurable volumes. AACSB is honoured to celebrate Miss Farhan — and the collective 100 Influential Leaders — as a representation of how business school alumni have positively influenced society, as well as the management education industry's, past, present and promising future."
For the full list of recipients visit www.aacsb.edu/Influential-Leaders.
Read more about Fiza Farhan's light a million lives project here.
Find out more about the MSc Management that Fiza Farhan took at Warwick Business School.