Behavioural Science Group to host first Nudgeathon
30 January 2015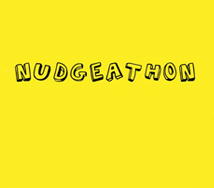 Warwick Business School's Behavioural Science Group is set to host the world's first Nudgeathon.
Based on the idea of hackathons, the event, in conjunction with Which?, has been put together for students to learn and create usable solutions while also having the opportunity to network with peers.
Consumer champion Which? will provide the problem brief to multi-disciplined teams of between three and five people who will work together to develop genuinely implementable solutions to a consumer issue.
Daniel Read, Professor of Behavioural Science at Warwick Business School, said: "Nudge is the term we use to describe using behavioural science to help people make the decisions they really want to make, but have difficulty making without a little help.
"For instance, I nudge myself to walk a bit more by not buying a parking permit. Coming up with effective nudges requires a lot of skill. It's not just enough to know the science, but we also have to understand the people we are trying to nudge, and to be pretty creative.
"The Nudgeathon will bring creative and ambitious young people together and provide them with the information and skills they need to design their own nudges."
Umar Taj, a WBS PhD student and the main-coordinator for the Nudgeathon event added: "The Nudgeathon provides students with a great opportunity to apply their knowledge and skills to solve a real life behavioural problem assigned to them by Which?
"It will bring together students from across a wide range of disciplines and degree levels and really encourage teamwork and togetherness to achieve something that may have a genuine impact on consumers lives.
"A chance to have their proposal implemented by Which? and a cash prize of £500 is certainly an extra incentive as well!"
As well as the team exercise, there will also be workshops on creativity throughout the weekend and a number of experts will also be presenting throughout the event.
The event will take place on Saturday and Sunday in A block in A0.01 lecture theatre and the surrounding syndicate rooms in the business school, Scarman Road.
Applications for this event have now closed.
If you have any questions about the event, or to send your application please contact:
People can find the latest news and information on Twitter about the event on the hashtag #nudgeathon
View the full Nudgeathon poster here.