WBS cements place as top school for HR profession
22 October 2013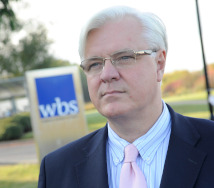 Warwick Business School now has more Academic Fellows of the Chartered Institute of Personnel and Development (CIPD) than any other business school in the UK.
Nine academics were recently awarded CIPD academic fellowship status to give WBS 10 in total as the school looks to cement its involvement and commitment to the human resources profession.
The school also has six members of staff who are Academic Members of the CIPD and two Academic Associate members.
Dean Professor Mark Taylor along with Professor Kim Hoque, Professor Tina Kiefer, Professor Graeme Currie, Professor Guglielmo Meardi, Professor Paul Marginson, Professor James Hayton, Professor Gerard Hodgkinson and Associate Professor Jimmy Donaghey have all recently been assessed and awarded Academic Fellow certificates by the CIPD, the world's largest chartered HR and development professional body.
They join Professor Geoffrey Wood as CIPD Academic Fellows, which recognises their knowledge and research expertise to provide direction and leadership in academia.
The Academic Fellow grade indicates that they are somebody renowned nationally and beyond as an expert in at least two HR sub-areas and will be a key contributor to policy or strategic decisions and initiatives.
Dean Professor Taylor said: "This is wonderful news for WBS and demonstrates our commitment to the HR profession. The school is further deepening its engagement with the CIPD and the HR career as a whole. We will be looking to continue enhancing our capabilities in this area.
"This demonstrates our status as one of the top schools for HR in the country. It is an increasingly important aspect of business and we want to play our part in progressing the development of HR."
Warwick Business School has recently updated its CIPD accredited programme, the MSc Human Resource Management & Employment Relations. Along with their work experience, this qualifies students to apply for chartered membership of the CIPD, which is increasingly becoming a pre-requisite for a career in HR management in many UK organisations.
The newly-formed subject group, Organisation and Human Resource Management, has seen many new academics arrive, making it one of the biggest research areas at Warwick Business School.
Currently in its centenary year, with a membership of over 135,000, the CIPD represents the HR profession and is committed to championing better work and working lives, believing what is good for people is good for businesses, economies and society.
Sue Upton, Membership and Professional Development Director at the CIPD, said: "We are delighted to have such a strong representation of academic members of CIPD among the team of lecturers, tutors and researchers at Warwick Business School.
"As a cutting edge business school, this commitment to leading edge HR thinking and knowledge demonstrates the value which WBS places on the influence of the Human Resources profession and its role as a key business success driver within organisations.
"It is excellent to have so many advocates of the profession who are in a position to influence the next generation of students and inspire them to develop careers in the HR and learning and development profession."
For more information on Warwick Business School's MSc Human Resource Management & Employment Relations course click here.
See this article featured in HR Magazine.