WBS diabetes study named Research Paper of the Year
02 October 2015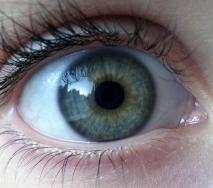 Alison Hipwell part of award winning research
General Practitioners body names study Research Paper of the Year for diabetes category
Study looks at why diabetics are not taking up screening to avoid blindness
Recommendations for GPs to improve screening attendance
A team of researchers from Warwick Business School, the University of Warwick and Gloucestershire Hospitals NHS Foundation Trust are co-authors of a publication about diabetes that has won a prestigious Research Paper of the Year award.
The paper, entitled Influence of primary care practices on patients' uptake of diabetic retinopathy screening: a qualitative case study, was named Research Paper of the Year in the diabetes category, by the Royal College of General Practitioners (RCGP). The RCGP award recognises an individual or group of researchers who have undertaken and published an exceptional piece of research relating to general practice or primary care.
Warwick Business School academic Dr Alison Hipwell led the data-collection and was part of the team that produced the paper. The research was jointly led by Peter Scanlon, of Gloucestershire Hospitals NHS Foundation Trust, and Jackie Sturt, of King's College London, and supported by Irene Stratton, of Gloucestershire Hospitals NHS Foundation Trust, Antje Lindemeyer, of the University of Birmingham, Dr Hipwell, and Roger Gadsby, Paul O'Hare and Nidal al-Athamneh, of the University of Warwick.
Dr Hipwell said: "It is a great honour to have our work recognised by the RCGP this year. It has been a great experience to work with such a talented team of researchers from the University of Warwick and Gloucestershire Hospitals NHS Foundation Trust. Diabetic retinopathy is a serious complication of type one and type two diabetes and our research paper highlights the importance of multidisciplinary clinical practice in primary care.''
Screening issues
The research looked into why uptake of eye screening can vary from 55 per cent to 95 per cent between practices. The paper looked at the factors contributing to high or low patient uptake of retinopathy screening in both urban and rural settings, including deprived and affluent areas. It found a number of issues including service and staff interaction and perceptions of non-attenders. The paper recommended a range of service-level opportunities to improve screening attendance and more research.
The research study was supported by a grant from the National Institute for Health Research (NIHR) Research for Patient Benefit programme and was conducted in Gloucestershire, Warwickshire and Birmingham.
The NHS Diabetic Eye Screening programme aims to reduce the risk of sight loss among people with diabetes in England by allowing quick diagnosis and treatment of sight-threatening retinopathy. Diabetic retinopathy is a caused by diabetes when high blood sugar levels damage the tiny blood vessels in the back of the eye. Everyone with diabetes who is 12 years old or over is invited for screening once a year.
The paper was published in the British Journal of General Practice and can be read here.