WBS Executive MBA ranked in world's top 20
15 October 2018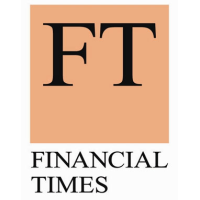 Financial Times rates WBS Executive MBA third best in the UK
The annual ranking places WBS second in the world for career progress
The school's research is third best in Europe according to the ranking
WBS ranked first in the UK for salary increase after doing the MBA
Warwick Business School's Executive MBA has climbed seven places to be ranked in the world's top 20 by the Financial Times.
The Executive MBA programme is 18th in the world in the annual ranking, which only publishes the global top 100, and is rated third in the UK for standalone programmes, being one of just four from the country to reach the Financial Times' global top 30.
The Financial Times uses 16 criteria to measure the programmes, with salary information having the heaviest weighting, surveying alumni who graduated three years ago on their experience on the course and career progress since.
Andy Lockett, Dean and Professor of Entrepreneurship & Strategy, said: "This is great news for our staff, students and alumni, who have all worked so hard to make the course a success.
"Not only is this testament to the amount of work we have put in to making the Executive MBA such a compelling experience, but to the graduates who have gone on to use what they have learned so effectively in their careers.
"Their enthusiasm and thirst for knowledge is what makes the Executive MBA so special. We look carefully at the mix of the cohort, making it as diverse as possible in terms of cultures, professions, countries and sectors. This helps discussions and understanding of the different perspectives in a business.
"When these discussions and lectures are led by world-class academics and Professors of Practice bringing a wealth of experience from industry it is a potent mix that really enhances a person's career and business insight - that is evidenced in this ranking."
In the Financial Times ranking, WBS was rated second in the world for career progress, while it was found to be first in the UK and fifth in the world for salary increase.
The increasing demand for part-time MBAs at WBS has seen the school extend into London, with an Executive MBA now available at WBS London at The Shard, while the Distance Learning MBA - which involves two weeks of face-to-face teaching - can now also be experienced at the iconic 'city in the sky'.
John Colley, Associate Dean for the MBA, said: "The school continues to climb the global rankings and this latest rise shows the investments we have made in the Executive MBA are paying off.
"Our careers service work very hard to help participants find the career opportunities they seek. Some want to move sectors, professions or countries and some all three, so it involves having great contacts with industry and some of the top employers in the world like Amazon, Barclays, EY, Dow Jones, Jaguar Land Rover and Aston Martin.
"Meanwhile, our academics are some of the best in their field, which is reflected by the Financial Times ranking counting us third in Europe and second in the UK for recent research published in top quality business journals."
For the full Financial Times Global Executive MBA 2018 click here.