WBS Full-time MBA climbs major world rankings again
28 January 2019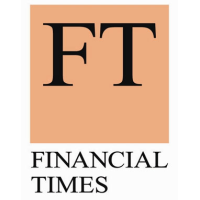 Warwick MBA by full-time study ranked 9th in the world for Value for Money
WBS rises in this ranking for the third consecutive year
A strong performance across the full range of measures
New ranking follows The Economist rating WBS Full-time MBA best in UK
Warwick Business School has climbed up the Financial Times Global MBA rankings for the third year in a row.
The school's Full-time MBA is now ranked in the world's top 40 by the business daily having climbed eight places in the last three years.
The Financial Times now places the Full-time MBA at WBS 36th in the world, 11th in Europe and fourth in the UK.
In fact WBS is one of just 11 business schools in the UK to make the Financial Times' list of the top 100 Full-time MBA programmes in the world, with just 6 of these making it into the top 50.
It follows the school's Distance Learning MBA being ranked the best in the world by the Financial Times and The Economist naming the Full-time MBA top in the UK and 18th in the world, while rating the Executive MBA in the global top 10.
Andy Lockett, Dean and Professor of Strategy and Entrepreneurship, said: "We work very hard in continually updating and improving our MBA courses, listening closely to what our students tell us, and it is pleasing to see this is paying off.
"Not only are our MBA participants obviously enjoying being challenged on an intense year-long course, they are also finding the knowledge and skills they have gained invaluable in the workplace.
"This is testament to the hard work of our academics and Professors of Practice, who bring valuable insight from industry to the classroom, and also our CareersPlus team, who offer priceless one-on-one advice to help our MBAs in their career goals."
WBS improved in nine of the metrics used by the Financial Times to measure business schools, while the average salary for an MBA graduate three years after completing their Masters is now $118,406 - an average increase of 83 per cent on the wage before they started the course.
As one of the few MBA institutions to offer an assessed module on leadership, the Full-time MBA at WBS allows students to gain a 360 degree understanding of business, while also offering a specialist route in entrepreneurship and opportunities to do consultancy projects with the likes of Microsoft, Ford and HSBC.
Professor John Colley, Associate Dean for the MBA, added: "WBS has been rising up the major rankings over the last few years, which reflects the effort we put in to offering a very personal service from the moment people apply.
"Our strong performance in the Research metric of this ranking, and other MBA rankings by the FT, indicates how our world-class research provides students with the most up-to-date knowledge, while our emphasis on personal development gives them the tools to impress this on their next employer."
To find out more about the Full-time MBA at Warwick Business School click here.