WBS says Government plans could increase energy prices
21 November 2012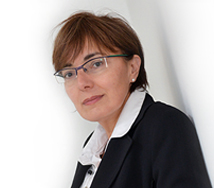 Warwick Business School's Global Energy Group have questioned whether the Government's plans to reduce the number of gas and electricity tariffs will actually lead to lower prices for consumers.
Dr Monica Giulietti, Associate Professor of Global Energy, told BBC Radio Five Live that she was worried the Government's proposal would in fact increase gas and electricity prices for customers in the UK.
The Government announced on Tuesday that energy suppliers will have to offer customers their four best value tariffs, including one fixed and variable rate option methods.
Dr Giulietti has recorded the movement of UK energy prices for the last 16 years and discovered the 'hassle cost' of changing suppliers equates to 15 to 20 per cent of a consumer's monthly bill.
She said: "There is a lot of evidence that it is complicated and time consuming to choose the right tariff, but many economists would agree that reducing the range of tariffs to only 'the lowest tariffs' would not necessarily provide benefits to all customers and will reduce the extent of competition.
"My research on how consumers choose energy tariffs shows there is a lot of inertia. Ofgem found that just five to 10 per cent of people are actively engaged in changing their tariff.
"Yet on average my research found that a new lowest tariff appears every six months. My research work with Professor Michael Waterson (University of Warwick) and Dr Matthijs Wildenbeest (Indiana University) shows that the process of switching supplier involves substantial costs of searching for consumers to identify the 'best deal'. This 'hassle cost' was 15 to 20 per cent of their monthly bill.
"The worry with the Government's proposal is that even less people will change tariff now. Consumers will leave it to their supplier to automatically put them on the lowest tariff.
"But it is questionable whether these will actually be the lowest tariffs as there will be less choice for the consumer.
"Only having four tariffs is likely to lead to higher tariffs, because there are only six companies who dominate the wholesale market. If there are fewer tariffs, it makes it easier for companies to check what everybody else is doing, so it will bring pricing closer together."
Click here to listen to Dr Giulietti on BBC Radio Five Live. She is on after one hour 19 minutes.