WBS host Computational Social Science Conference
11 June 2014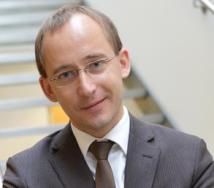 Warwick Business School is hosting Europe's first Computational Social Science conference, an emerging interdisciplinary area of science that uses our tweets, clicks and searches to investigate human behaviour.
The digital traces that we leave behind in our everyday interactions with the internet, mobile phones, Oyster cards and social media are now being used by scientists to gain new insights into how we make decisions.
Hosted by Warwick academics Suzy Moat and Tobias Preis, who used Google search results to predict stock market movements, along with Mark Carrigan, some of the world's top scientists in the field have congregated for the three-day conference which started on Wednesday June 11.
Dr Preis, Associate Professor of Behavioural Science & Finance, said: "The increasing availability of large quantities of human behavioural data has drawn the interest of researchers across the social sciences, the natural sciences and engineering. Our conference aims to bring together this interdisciplinary community to share perspectives and identify opportunities to gain new insights into human behaviour and decision making."
The conference was opened by Nigel Thrift, Vice-Chancellor of the University of Warwick, who is also a world leading expert in cities and urban information. The opening keynote, titled 'The ongoing revolution in societal data', was delivered by Steven Koonin, director of Warwick's partner institution the Centre for Urban Science and Progress (CUSP) in New York.
Among the speakers, Bruno Gonçalves will reveal insights gained from geolocated Tweets, Chester Curme finds out what people search for before stock market moves, Christian Alis measures Tweet conversations to see if northerners really are chattier than southerners, Merve Alanyali shows how mentions of a company in the morning news relate to the volume of trading of that company's stocks later in the day, Daniele Barchiesi uses Flickr to track peoples' movements, Ed Manley collects GPS data routes from minicabs and Helen Margetts has analysed trends on petition websites.
Meanwhile, George MacKerron's Mappiness app pings users' smartphones twice daily to ask how they're feeling? Thousands of people have mapped where they are happiest.
Keynote talks will also be delivered by Neil Johnson, author of the two bestselling books 'Financial Market Complexity' and 'Simply Complexity' and former presenter of the BBC Royal Institution Lectures, and H. Eugene Stanley, member of the National Academy of Sciences and author of more than 1,000 scientific journal articles.
Dr Moat, Assistant Professor of Behavioural Science, said: "We're honoured to have such a fantastic line-up of speakers, as well as such a rich, interdisciplinary audience. The arrival of big social data is opening up a new era for our understanding of human behaviour, and we're excited about the possibilities we'll be able to discuss during the next three days with such a high calibre group of scientists."
Alongside the academics, Thore Graepel, of Microsoft Research, will discuss his research on profiling Facebook likes to reveal people's personality and demographics, while Daniele Quercia, of Yahoo Labs, reveals how a study of Twitter conversations correlates with neighbourhood deprivation in London.
All these topics and more will be revealed and debated.