WBS hosts Nudgeathon competition in Mexico
14 December 2017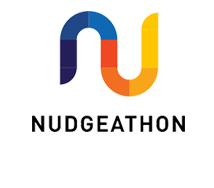 The innovative WBS competition Nudgeathon held in Mexico
It is the second country to run the behavioural science competition
One held in Australia with another set to be hosted in China
Eight teams tackled Mexico's water bottle problem
After Australia, Warwick Business School's innovative 'nudging' competition has now moved into South America.
The National Autonomous University of Mexico (UNAM) held Mexico's first Nudgeathon with eight teams from universities across the country taking part.
It comes after WBS helped organise Australia's first Nudgeathon at the Queensland University of Technology, with a competition set to be held in Shanghai, China as well.
Based on the idea of hackathons, the teams were given a crash course in 'nudging', which uses theories from behavioural science to develop subtle interventions to persuade people to behave how they would like to, such as persuading more households to have their lofts insulated.
They were then set a social problem by PUMAGUA, an organisation launched by UNAM dedicated to guaranteeing the quality of the water distributed at the university's campus.The challenge was to encourage the use of water fountains and to move people away from buying bottles of water as Mexico is the biggest consumer of bottled water in the world, producing more than 90 million plastic bottles.
Daniel Read, Professor of Behavioural Science, said: "It is fantastic to see the Nudgeathon spreading around the world.
"Our goal in establishing the competition was to use crowdsourcing as a way of guiding participants to use behavioural science to influence behaviour for good and to pitch their ideas to organisations so they become practical solutions.
"Behavioural science is having an increasingly important role to play in society, with governments all over the world setting up 'Nudge Units'. The Nudgeathon helps spread this knowledge into other areas of society and we can see it is not only educational, but impactful as well."
How can nudging be used to improve society?
The winners in Mexico were Mario Ugalde Chávez, Adriana Duque Moreno, Alejandro Altair Sánchez Gutiérrez and Mario Pérez Calzada with an idea called 'Nudging water'.
They used three strategies to change the perception of water fountains by keeping them clean and adding certified stamps for cleanliness. They also created ads showing professors inviting people to drink water from the fountains. The behavioural insights used by the winners where: messenger effect, salience, priming, descriptive norm, halo effect and the availability heuristic.
Mariana Gaytán Camarillo, leader of the ICCE Project (Integration of Behavioural Sciencie and Economy) from the School of Psychology at UNAM, said: "We were very happy with the result of the first Nudgeathon in Mexico, the ICCE Project staff integrated by undergraduate students from UNAM and me want to thank the Nudgeathon team at Warwick Business School for their support.
"This type of competition should be held all around the world to encourage the study of behavioural science and its application to real problems; nudging individuals to develop their professional skills in a multidisciplinary environment."
As well as teams from UNAM the Nudgeathon saw students from Benemérita Universidad Autónoma de Puebla, Centro de Investigación en Alimentación y Desarrollo, Universidad Iberoamericana, Tecnológico de Monterrey and the Universidad Interamericana Para El Desarrollo enter the competition.
Daniel Read teaches Behavioural Sciences for the Manager on the Executive MBA and Executive MBA (London). He also lectures on Emotions in Business and Strategic Games on the Undergraduate programme.