WBS module nominated for MBA Innovation Award
24 September 2014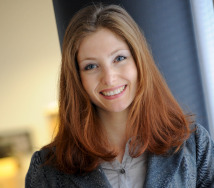 Warwick Business School has been shortlisted for a prestigious award at the Association of MBAs' 2014 Annual Awards and Gala Dinner.
The Business: Politics Society and Behaviour module of the Warwick MBA has been chosen for the MBA Innovation Award 2014.
It will be competing against Hult International Business School, Grenoble Ecole de Management and Maastricht School of Management for the award and will be judged by a panel including Sir Paul Judge, President of the Association of MBAs (AMBA), Accenture Managing Director Peter Lacy and George Ioannou, a Professor at Athens University of Economics and Business.
The award ceremony will take place at the Royal Institute of British Architects on October 30. Other awards up for grabs include The Independent MBA Student of the Year Award and the MBA Entrepreneurial Venture Award.
The WBS module sees students required to make a film on a topic covered in the module, with the MBA cohort then voting for the best one, although an expert panel of judges ultimately decides on the final grades for the students' documentaries.
Juliane Reinecke, Associate Professor of Organisational Behaviour at Warwick Business School and the academic responsible for the module, said it was a great honour to be nominated for such an award.
Dr Reinecke said: "It's great to be recognised for innovation with our module. I would say the WBS Film Challenge is a particularly innovative part of the course.
"For students it's a different sort of challenge as it involves developing scripts and then filming and editing their production to ultimately produce a 10-minute documentary on a topic covered in the module.
"This gives students creative freedom to express themselves, and involves a lot of unique teamwork. The work is then publicly displayed and then a vote conducted for the best piece, which further emphasises the difference in approach of this module."
The nominated module gives students the opportunity to participate in a provocative and intellectual environment, challenging pre-established attitudes and stereotypes about business and the threats and opportunities of the new era.
Topics covered during the course include corporate social responsibility and ethical mandates, as well as business and government relationships. A number of disciplines within WBS are included in the course.
More information about the Warwick MBA by full-time study can be found here.
AMBA Chief Executive, Andrew Main Wilson, added: "Our MBA awards give us the opportunity to show just how much AMBA accredited business schools innovate and invest in excellence."