WBS' MSc Management: UK's number one for employment
15 September 2014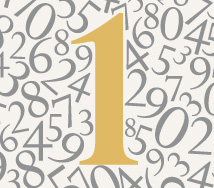 Warwick Business School's Masters in Management course has been ranked first in the UK for securing its graduates employment by the Financial Times.
Three months after finishing the 14-month course 97 per cent of WBS students are in employment.
And the Financial Times' annual ranking of Masters in Management courses across the globe found salary levels of WBS graduates were 19th highest in the world, while it was 22nd for graduate placement.
Overall WBS' MSc Management course was ranked fourth in the UK and 31st in the world, its highest ever position.
Assistant Dean for Masters Programmes, Associate Professor Sotirios Paroutis, was delighted with the results.
Dr Paroutis said: "WBS is a global top-performing school, and the successful efforts of our team in the careers service is borne out by the fact that 97 per cent of our students who took part in this ranking were in employment within three months of graduating and earning world-class salaries. This is an exceptional performance in the recently troubled economic climate.
"Going forward, we are making additional enhancements to our provision of modules, quality of delivery and careers services to ensure that our Masters in Management participants receive the very best experience during their time with us and in their future careers as part of our global Alumni network."
Students with degrees in science, maths, humanities and arts can move into management, marketing, purchasing, strategic customer management, business consultancy, or organisational development by learning the tools of business on WBS' Masters in Management.
In a competitive business world an MSc Management from a top business school like Warwick can give students the edge.
Dean of WBS, Professor Mark Taylor, said: "We attract and recruit from among the best and most ambitious students in the world, but they have to work extremely hard at this elite business school. The faculty who teach our students are leading experts in their field, many with international research reputations, and we produce world-class, socially responsible, creative leaders and managers who think on a global scale. The graduates who participated in this ranking are well on the way to success."
The global ranking of Masters in Management programmes is published in today's Financial Times.
For more on WBS' Masters in Management click here.