WBS ranked 13th in the world by AmericaEconomia
07 July 2015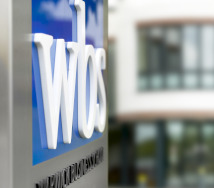 South America's leading business magazine has placed Warwick Business School 13th in the world in its global MBA rankings.
AmericaEconomia, headquartered in Santiago, Chile, has ranked WBS second only to London Business School in the UK. Forty schools were ranked in total, covering North America, Europe and Asia.
The ranking methodology involved measuring five key areas:
Quality of faculty
Recruitment of students
Return on investment for MBAs three years after graduating
Networking potential within Latin America
Reputation of the business school among the magazine's readership.
WBS performed well in all five categories, scoring particularly well for the quality of faculty (ranked fifth in the world), and the return on investment for MBA graduates (ranked seventh in the world).
Dean of WBS, Professor Mark Taylor, said: "These results are evidence that WBS is succeeding in delivering a world-class MBA which provides a significant return on investment for our graduates. It is encouraging that our recruitment of top faculty in recent years alongside strong enhancement to our careers support for both MBA students and alumni is being recognised.
"Warwick has well over 1,000 Latin American graduates, and our MBA graduates from the region have always thrived and done well in their post-MBA careers. We are keen to build on our connections with Latin America and recruit more talented applicants from this part of the world. Generous scholarships are available – but successful applicants must expect to work extremely hard and be prepared to find themselves outside their comfort zone."
As well as the full-time MBA WBS runs an Executive MBA, which from September will be run on part-time over two years from our new London base at The Shard. There is also a distance learning MBA, which is ranked second in the world by the Financial Times, that allows students to study over three years alongside their working life.
The MBA at WBS puts behavioural science and creativity at the core of its teaching of fundamental management areas, while more than 50 elective modules ranging from Consumer Behaviour and Entrepreneurship & Design Thinking to Complexity, Management & Network Thinking, can also be taken. The course involves a module in Vancouver, Canada, and the opportunity to explore markets in Germany, India, Ireland, Mexico, Hong Kong and Dubai.
Meanwhile, the Global Energy MBA is a three-year programme that allows students to develop their strategic leadership for the energy industry.
Click here for information on the Warwick MBA.