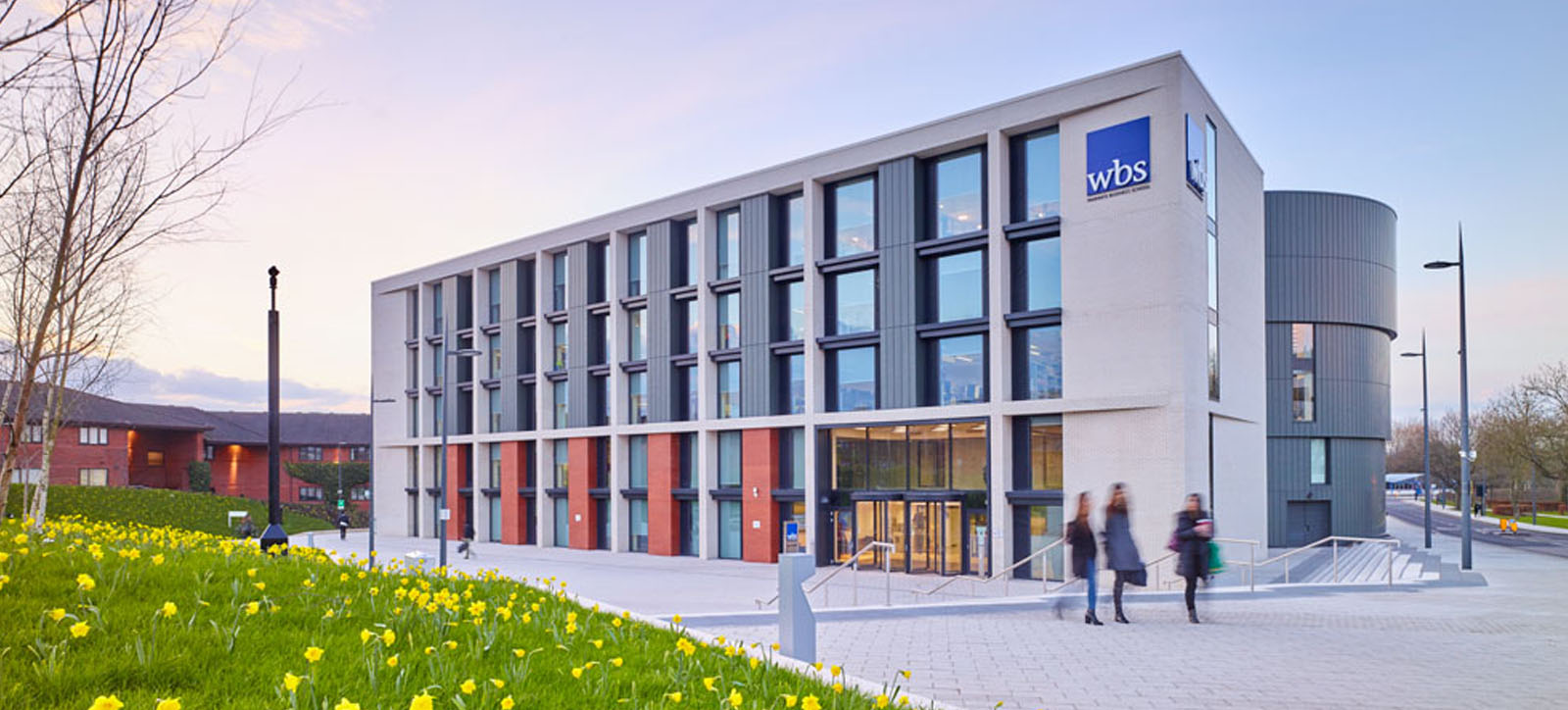 WBS tops sustainability UK ranking for the fourth year in a row
The school is also ranked in world's top three for fifth successive year
Sustainability is a key plank of school's research and MBA modules
Dean declares the path to net zero will need education playing its part
Warwick Business School has been named number one for sustainability in the UK for the fourth year in a row by the Better World MBA Ranking.
Sustainable business magazine Corporate Knights assessed 147 MBA programmes across the world to put together the 19th version of its annual ranking, placing WBS third in the world.
The school, which has maintained a place in the world's top three since 2017, has made sustainability a strategically important area for its research, while the subject is also embedded across its core MBA modules.
Andy Lockett, Professor of Strategy and Entrepreneurship and Dean of WBS, said: "With COP26 underway in Glasgow this ranking is a timely reminder of the role education has to play in moving the world to a low carbon economy.
"Sustainability is a huge challenge for business and society in general. It is imperative all organisations work towards a net zero future as we battle to mitigate the worst effects of climate change.
"Sustainability is a key focus for our research and we have embedded it across our core MBA modules. We aim to produce responsible business leaders so they can take the organisations they join forward with their impact on the environment and society at the forefront of their minds.
"The move towards net zero will be complex and involve strong strategic leadership, something our MBA graduates will be well versed in."
In 2020, Corporate Knights uncovered a noticeable rise in faculty research and core courses aligned with the United Nations' 17 Sustainable Development Goals and this trend accelerated in 2021.
The magazine argues these developments reflect greater demand from students to train for meaningful work to help solve the serious social and environmental problems that threaten the world.
"Every MBA programme in the world should be instilling holistic purpose in leaders, ensuring they have the skills, tools and values to build a more inclusive, healthier economy that's beneficial to society and in harmony with the natural world, and the Better World business schools are leading the way," said Toby Heaps, CEO of Corporate Knights.
To view the full Better World MBA 2021 ranking click here.