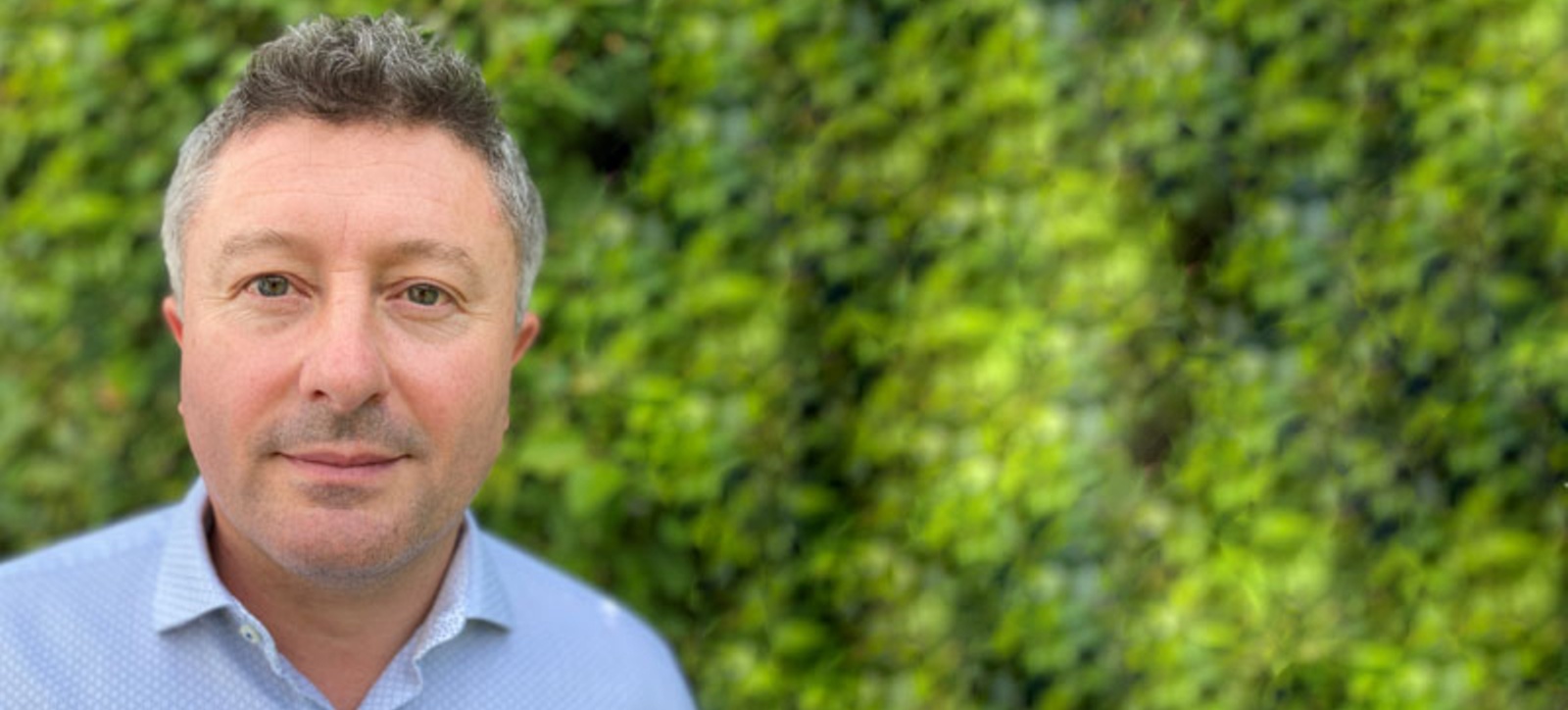 Justin Sutton-Parker: Cloud technologies will contribute to the reduction of emissions if adopted responsibly
High-tech experiments that began at Warwick Business School are playing a key part in Microsoft's push to enable customers to minimise the climate impact of information technology with advances in Windows.
Microsoft's latest annual report on environmental sustainability, which will be released shortly, contains findings from a recent research paper written by Justin Sutton-Parker during his PhD at WBS and the University of Warwick's Computer Science department.
Examining the efficiency of Microsoft's new Windows 365 Cloud PC offering, Sutton-Parker's paper will also form a key part of several sustainability awareness campaigns to be launched by the global tech giant.
With PCs and laptops responsible for one per cent of annual global emissions, the MBA graduate and doctorate researcher substantiated the hypothesis that laptops, notebooks and desktops might reduce their carbon footprint when used with Windows 365.
Reducing carbon footprint
Comparing the cloud PC scenario with the traditional way of operating endpoint devices from a localised hard drive, the findings were remarkable.
Firstly, the web-based software reduces electricity consumption by 12 per cent for laptops and six per cent for desktop computers. Secondly, due to processing being moved to cloud data centres, extending the lifespan of work computers is made viable to reduce supply chain emissions.
Thirdly, due to the shift in processing location, Windows 365 enabled the adoption of lower-energy and lower-carbon footprint devices, such as Surface tablets to replace high carbon footprint computers that have reached the end of their useful life.
All in all, the research that Sutton-Parker completed concluded that the adoption of Windows 365 can reduce the carbon footprint of computer users by 46 per cent each year in the run-up to 2030. Thereafter, this rises to 66 per cent per annum as legacy equipment is replaced with devices selected using sustainability as a key criterion.
"It is reasonable to state that end-user computing using cloud technologies will contribute to the reduction of societal emissions if adopted responsibly and at scale," said Sutton-Parker.
In particular, he believes this sort of climate action can help us to achieve UN Sustainable Development Goal 12 – responsible consumption and production.
In his addition to his work for Microsoft, the Warwick entrepreneur has been working on IT sustainability assessments for clients ranging from Google to the British Government. "I have so many things happening at the moment," he said.
"But one thing is for sure. This was all made possible by my research with Warwick Business School."
The thesis was based on Sutton-Parker's hunch back in 2018 that all energy benchmark data was inaccurate because it failed to take into account the "active state power draw", or actual power consumption of computers when they were switched on and subjected to human interaction. With 4.2 billion computer users around the world consuming electricity every year, this, he believed, was an important consideration.
What started as a hunch developed into a series of experiments and multiple published papers that led to the completion of his thesis under the supervision of Frederik Dahlmann, Associate Professor of Strategy and Sustainability; and, subsequently, the founding of his sustainable IT research and consulting organisation at the University of Warwick Science Park.
Academics at WBS are leading research into sustainability, producing practical insights that can help organisations and businesses of all sizes move towards a sustainable operation and help society meet the UN's goals.