WBS rises to 15th in European Financial Times rankings
04 December 2017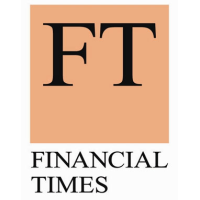 WBS ranked 15th in Europe by the Financial Times
The ranking culminates a year of rising up ranking tables for the school
It follows a climb to 20th in the MSc Management ranking
The Full-time MBA was rated 15th in Europe by the Financial Times
The Financial Times has ranked Warwick Business School 15th in its 2017 European Business School Ranking - a rise of seven places.
The ranking comprises data from the Financial Times' rankings of the Full-time MBA, Executive MBA, MSc Management and Executive Education to develop an annual measure of the quality and breadth of a business school's postgraduate programmes.
The school's position has risen thanks to a 12-place rise to 20th in the MSc Management ranking, climbing to 15th in Europe in the Full-time MBA and a 23rd placing for the Executive Education Custom Programmes.
Andy Lockett, Dean and Professor of Strategy and Entrepreneurship, said: "In the 50th anniversary year of the school, this ranking continues the good news for WBS.
"We have gone up in a host of rankings, which is pleasing for the hard work of our staff and students, and is testimony to the exacting standards of academic excellence, and practical relevance, that are the DNA of WBS.
"At WBS we pride ourself in the quality of our faculty and students, and how we work together to enable them to achieve their ambitions throughout their careers. We do so by putting our students at the centre of everything we do, and living by our values of curiosity, openness, restlessness and excellence."