WBS students win Warwick Advantage Awards
25 June 2012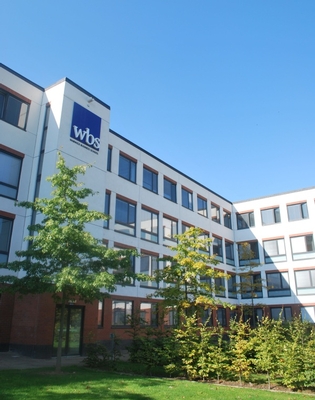 Seven WBS students have won prizes in this year's Warwick Advantage Awards, presented recently at the Panorama Room on campus.
The Warwick Advantage Awards are given to recognise and reward the time and effort that students put into societies, sports clubs, campaigns, committees, volunteering, events, work experience and everything else that isn't a degree requirement. They are the result of a unique collaboration between the Centre for Student Development and the Students' Union, with event sponsorship from IBM and Deloitte.
The Global Awards additionally recognise students' development of their global capabilities through interaction with people from different nationalities and cultures.
WBS winners were . . .
Advantage Gold award to Nikunj Saraf (3rd year BSc Management)
Advantage Silver awards to Emily Winter (3rd year BSc Accounting & Finance), and Rebecca Connor, (4th year BA German & Business Studies).
Nikunj Saraf commented,
"I was thrilled on hearing that I'd won a Warwick Advantage Gold Award. It's a pretty precious award, highly regarded by employers. I've been involved in a vast array of extra-curricular activities throughout my undergraduate studies, for example, WBS campus tour guide, Warwick welcome service, Warwick entrepreneur week, One World Week, securing third place in a PwC nation-wide business championship, and hitchhiking for charity, to name just a few. By entering this competition, I got a fantastic opportunity not only to record some of these great experiences but also reflect on what I'd learnt from them. It has added credibility to my CV and also helped me to prepare more efficiently for my interviews."
Gold Global awards went to Nicole de-Menezes (3rd year BSc International Business) and Julia Schneider (MSc Management)
Silver Global awards to Jyothsna Durgadoss (3rd year BSc Management) and Shayan Maladwala (4th year BA Law & Business Studies).
Nicole de-Menezes commented,
"Winning the Gold Global Advantage Award felt like a great memento to sum up my incredible experience in Cameroon. I spent two months volunteering in a primary school in Yaoundé, Cameroon's capital city. We ran a project called 'Hello Kids' for the underprivileged and orphaned children residing in the community. Entering the Advantage Awards competition allowed me to fully reflect on my experience as well as share stories with other Award winners."
Not forgetting . . .
Victor Vas, 3rd year BSc Management student achieved nomination for the Accounting & Economics section of this year's Student of the Year Awards, a national competition sponsored by leading employers and run by TARGETjobs. See the full report on Victor's and other Warwick students' success here.

Associate Dean for the WBS Undergraduate Programme, Professor Peter Corvi, commented, "These Awards recognise outstanding achievements on the extra-curricular front. Today's graduates have to demonstrate that they possess a wealth of different skills and aptitudes, and that they can make a difference to the community in which they serve, and each of our winners this year has done exactly that. They can be justifiably proud of themselves."