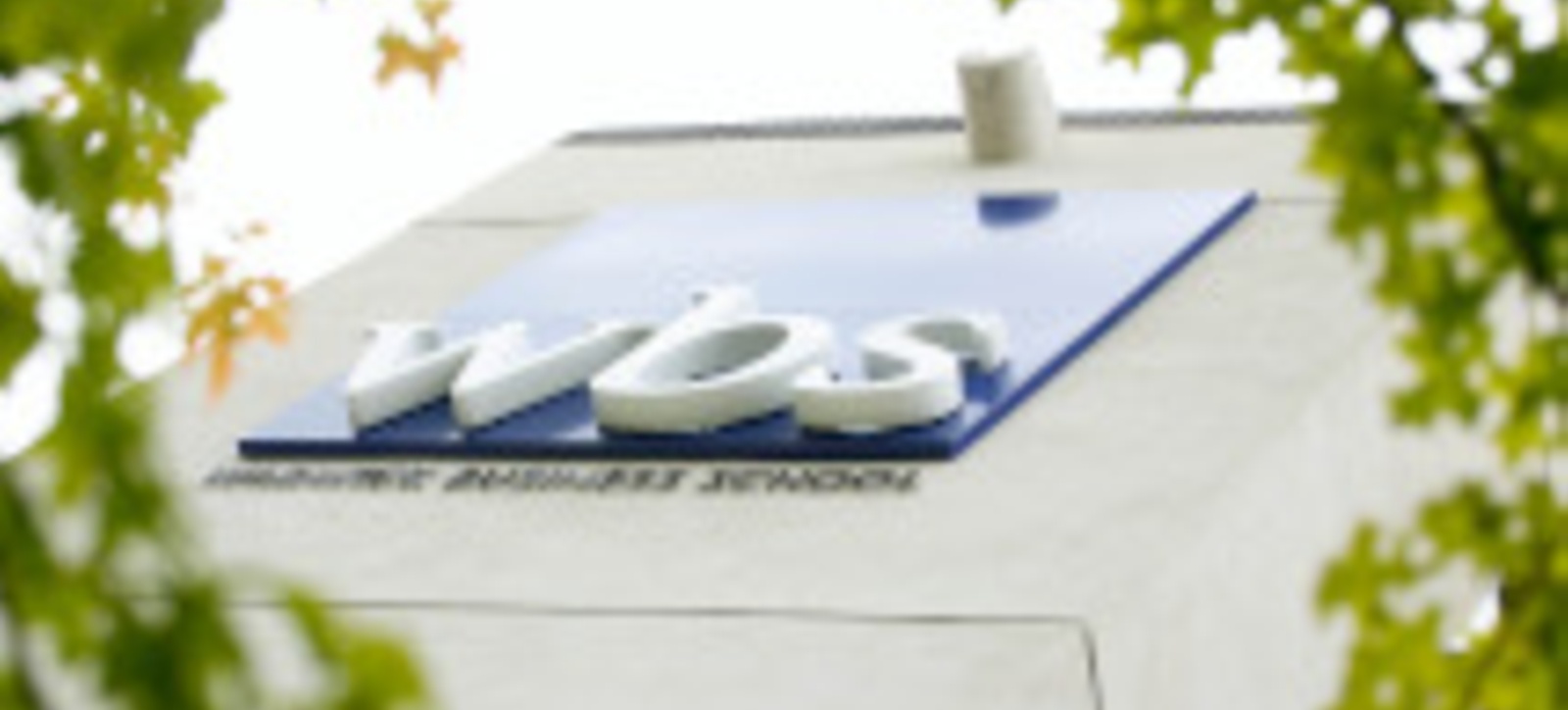 Three Warwick Business School academics won best paper awards at the Academy of Management annual meeting – the largest and most prestigious international conference for management and organisation scholars.
More than 10,000 scholars and professionals attended the 74th annual meeting in Philadelphia. The five-day event saw 6,268 papers submitted, with over 1,900 sessions and activities held.
Tina Kiefer, Professor of Organisational Behaviour, was winner of the Conflict Management Division Best Paper Award, while Associate Professor of Organisational Behaviour Juliane Reinecke won the Organization & Management Theory Division Best International Paper.
Sotirios Paroutis won two awards, picking up the Strategy as Practice Division and the Journal of Management Studies best papers.
Professor Kiefer's paper, Daily experiences of justice: A within-person, dynamic and event-based perspective, is co-authored with Laurie Barclay. of Wilfrid Laurier University in Canada. The authors used daily diary entries from 291 employees to look at how the experience of unfair events at work unfold over time.
"To receive this best paper award is a great honour," said Professor Kiefer, who is part of the Applied & Organisational Psychology Research Network and Organising Healthcare Research Network at WBS. "This particular study was very labour intensive and required close collaboration with the participating organisations. I am pleased that our peers recognised the potential of our approach to make a significant contribution to the field.
"We feel our research is also relevant to practice, as it shifts focus from larger scale processes and procedures to the dynamics of everyday fairness experiences and the impact of those on employees' and leaders' ability to contribute to the organisation. This is something line managers and leaders need to pay attention to, particularly in times of change and innovation."
Dr Reinecke's paper, When times collide: Temporal brokerage at the intersection of markets and development, co-authored with Shaz Ansari, of University of Cambridge's Judge Business School, gives insights into how Fairtrade – an organisation working at the 'Bottom of the Pyramid' connecting consumers in Western markets and marginalised producers in developing countries – meets the challenge of bridging conflicting temporalities. The paper shows how taken-for-granted assumptions make a difference when using western management models to promote sustainable development and poverty alleviation in non-western contexts.
"It is fantastic to receive such a prestigious award," said Dr Reinecke. "To be recognised by my peers in this way is very
special and I hope our research will add greatly to the literature in this area.
"The Academy of Management annual meeting is a huge event, one that I look forward to every year and always learn a great deal from - this year has been no exception."
A large number of WBS academics gave presentations on their research, contributing various in areas of management and organization.
Dr Paroutis' paper with Rebecca Bednarek, of Cass Business School and John Sillince, of Newcastle University Business School, entitled Practicing transcendence: rhetorical strategies and constructing a response to paradox, looked at the rhetorical responses managers develop when dealing with contradictory strategic objectives using data from three cases of New Zealand science organisations.
"Research in the Strategizing, Activities and Practices Interest Group helps reveal neglected, yet important, aspects of strategy practice," said Dr Paroutis. "We are delighted that our research has been recognised in this way, amongst cutting-edge strategy research".
His second winning paper, How useful are the strategic tools we teach in business schools?, was co-authored with Robert Wright, of Hong Kong Polytechnic University, and Daniela Blettner, of Simon Fraser University, was awarded the 2013 JMS Best Paper Award.
Each year, the Journal of Management Studies Editorial Board considers all the papers published in the particular year and selects one article of particularly outstanding quality. The winning paper examined the way managers think about popular strategy tools that are taught in classrooms across the globe. The study found that managers think in dualities (often paradoxically) and have a preference for multiple-tools-in-use.
Dr Paroutis said: "This is a really special recognition for our paper. We hope our research will motivate faculty to reflect on their practice and lead to advancements in business school education".
WBS Pro Dean Andy Lockett added: "The four awards are all wonderful achievements, and are testament to the highest standards of scholarship undertaken by WBS staff. The Dean and I would like to thank all members of staff who attended, and helped raise the profile of the School, and to congratulate our award winners for their outstanding achievements."
Professor Tina Kiefer teaches Organisational Behaviour and Dr Juliane Reinecke Business, Politics, Society and Behaviour on the Warwick MBA by full-time study, Warwick Executive MBA and Warwick MBA by distance learning. Dr Sotirios Paroutis teaches Strategy & Practice on MSc Marketing & Strategy.