WBS to give West Midlands a true picture of the local economy
31 January 2013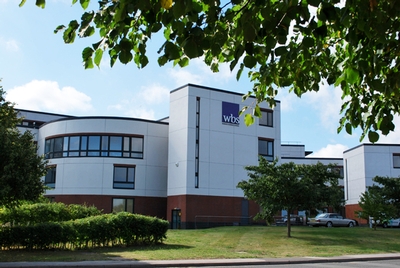 Warwick Business School has joined forces with the West Midlands Economic Forum to put together a true and up-to-date picture of the West Midlands economy.
Up to 100 business leaders along with Adrian Bailey, MP for West Midlands and Chair of the Business Select Committee, will attend the West Midlands Economic Forum breakfast at Warwick Business School on Friday (Feb 1) when the partnership will be launched.
The West Midlands is the traditional manufacturing heartbeat of the UK and yet robust economic evidence is hard to come by.
Official statistics from the Office of National Statistics can be out of date, so business leaders and local politicians have to rely on anecdotal evidence to drive the local economy.
Warwick Business School Professor James Mitchell is aiming to change that by producing up to date and reliable data for a true picture of the West Midlands' performance.
The Professor of Economic Modelling and Forecasting said: "We want to provide policymakers with improved 'data' and tools which have a West Midlands focus, beyond the national focus."
"The Office for National Statistics' data are published with a lag, they are annual and usually a year out of date. It is akin to driving while looking through the rear-view mirror. We will be 'nowcasting'. At WBS we use statistical methods to monitor and diagnose movements in business activity and employment, in the regional economy. It means Warwick Business School and the West Midlands Economic Forum will be able to produce a quarterly update on the local economy. "
Professor Mitchell, who spent 12 years working at National Institute of Economic and Social Research before moving to WBS, added: "Our research has produced a new model that adds together government and other data to produce a more up-to-date economic picture at a local level. This will not only be useful for business leaders but local councillors and policymakers as they look to re-boot the economy."
Paul Forrest, director of the West Midlands Economic Forum said: "WBS has a proven international track record of providing critical economic analysis. WMEF looks forward to developing an effective understanding of the dynamics of the West Midlands economy through the creation of a credible economic database that provides accurate up-to-date information. This data is essential to not only understand the local economy, but also to attract inward investment and provide the evidence base for informed policy-making."