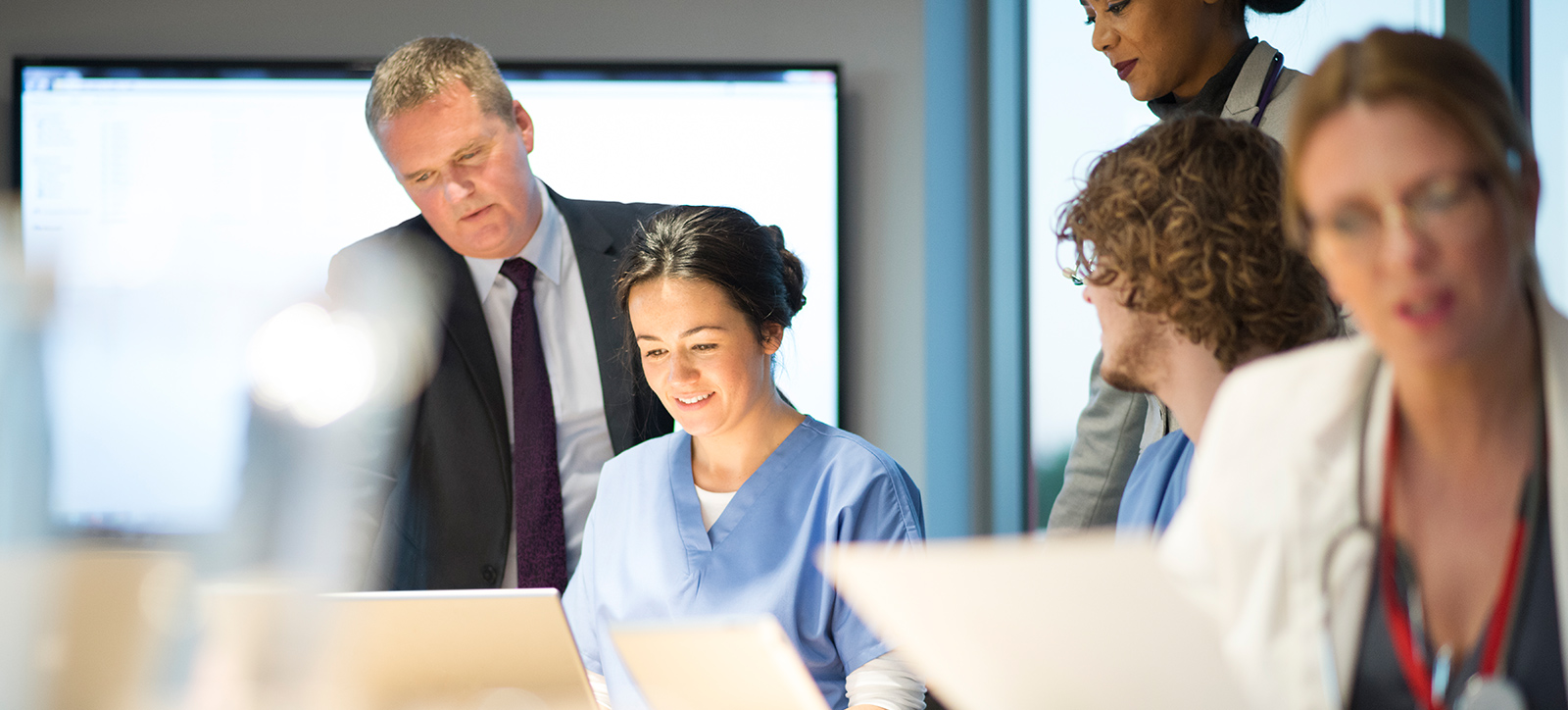 Collaboration: Policy Research Units provide the best evidence available to inform policy decisions
Warwick Business School and its partners have been awarded £5.5 million to help shape public health policy in the UK.
The National Institute for Health and Care Research (NIHR) has extended its support for the Policy Research Unit in Behavioural and Social Sciences, which is a collaboration between WBS, University College London, the London School of Hygiene and Tropical Medicine, and Newcastle University.
The funding builds on a previous contract that ends in December and will be spread over five years from January 2024.
Policy Research Units (PRUs) play a vital role in making sure the UK Government and other public bodies have the best evidence available to inform their policy decisions about health and social care.
They work closely with the Department of Health and Social Care (DHSC), bringing together experts from a range of disciplinary backgrounds including those building active patient and public involvement.
Ivo Vlaev, Professor of Behavioural Science at WBS and Senior Investigator with the PRU, said: "The NIHR Policy Research Unit in Behavioural Science strives to guide Government health policy, with a particular focus on illness prevention and health systems. Our approach uses the evidence, theories, and methodologies of behavioural science to facilitate decision-making.
"Our primary goal is to conduct influential research that holds a central role in shaping evidence-based choices within health policy. Our overarching aim is to exert significant impact, optimising both health and wellbeing, reducing instances of illness and disability, and addressing health inequalities."
How behavioural science can improve healthcare
With their insights into the cognitive, psychological or socio-cultural factors underpinning human behaviour, behavioural and social sciences have gained more prominence in the health policy field in recent years, a Public Health England paper noted in 2018.
Professor Vlaev said the PRU's efforts were "concentrated on distinct core areas of engagement, including direct collaboration with policymakers to shape decisions, elevating the calibre of healthcare through initiatives like remote care, digital innovations, and fostering medication adherence.
"Additionally, we evaluate the influence of individual behaviour on service demand, as well as scrutinise the behaviour of healthcare personnel, all geared toward advancing comprehensive service delivery for everyone," he said.
The NIHR has allocated £100 million to create 20 new PRUs, covering a range of emerging health and social care issues, including reproductive health, addiction, and dementia.
Warwick Medical School will be part of a new PRU in Reproductive Health that has been set up as a result of the Government's Women's Health Strategy launched in 2022.
Professor Lucy Chappell, Chief Scientific Adviser at the DHSC and Chief Executive of NIHR, said: "The NIHR's new Policy Research Units are designed to provide strong evaluation of policy. This helps the Government and related organisations to be able to act on the latest evidence when making decisions about health and social care that could impact us all."
The Behavioural Science group at WBS was founded in 2010, with the goal of linking theoretical and policy challenges in the social sciences with experimental methods and results drawn from the natural sciences. The group teaches a portfolio of courses, from Undergraduate, Masters and MBA modules to Executive Education courses including the Warwick Executive Diploma and Behavioural Science in Practice.