WBS to sponsor TEDxWarwick 2014
24 January 2014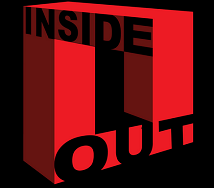 Warwick Business School is delighted to announce its sponsorship of the TEDxWarwick 2014 conference which returns to the University of Warwick on Sunday March 2 for the sixth time.
The popular ideas conference organised by Warwick students and inspired by the TED ethos of 'ideas worth spreading' will attract over 1,200 people to Warwick Arts Centre to attend a one day programme of speakers and discussions on the theme of 'Inside Out'.
Tackling issues such as the environment, economics, health and society will be a series of high profile speakers including:
Kah Walla, the first woman ever to run for the Presidency of Cameroon
Kenneth Cukier, Data Editor of The Economist
Christian Guy, the Managing Director of The Centre for Social Justice
Alison Benjamin, Editor of The Guardian's Society pages
Nic Marks, Founder of the Centre for Well-Being at the New Economics Foundation
…and many more.
Marcus Wethered, Director of External Relations, said: "With radical discoveries and inventions, such as the successful quantum teleportation of particles over 50 miles, or the first ever creation of human embryonic stem cells by cloning, established wisdom is constantly being questioned and challenged.
"Individuals who have the ideas and drive to get to the roots of the problem and look at issues from different perspectives are continuously arriving at pioneering breakthroughs. At TEDxWarwick 2014, our aim is to highlight these extraordinary men and women, these innovators, whose determination to advance the human understanding and challenge the accepted is second to none."
Since its inception in 2009, TEDxWarwick has succeeded in showcasing an eclectic mix of inspirational and thought provoking talks and performances and has attracted crowds from all over the UK and Europe. The online films from past TEDxWarwick conferences have had over 2.5 million views.
The success of the annual event has led to a series of smaller events known as TEDxSalons which have taken place at Warwick over the last year. Tobias Preis, Associate Professor of Behavioural Science at Warwick Business School took to the stage at the TEDxWarwickSalon technology event in November to explain how his study of Google search terms has revealed a link between certain words like 'debt' and stock market movement. Watch the film here.
Find out more about TEDxWarwick 2014 and book tickets here.