Undergraduates from WBS question leaders of Brazil
07 November 2012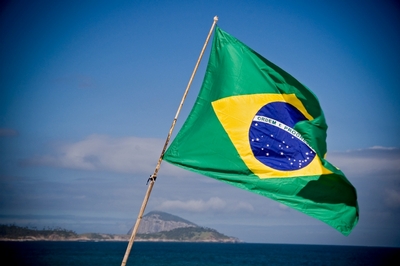 Four undergraduates from Warwick Business School recently participated in an online conference, Leadership Summit Brazil. Hosted and organized by students at top Brazilian business school FGV São Paulo, the annual conference aims to provide participants from around the world with a platform to speak directly with Brazilian leaders, to inspire current and future leaders of Brazil, and increase awareness around the world about business and economic affairs in the country.
As well as Brazilians, online attendees included students from Oxford University, the London School of Economics, and Warwick Business School, represented by final-year students Qiaojing (Cathy) Tong, BSc Accounting & Finance; Philip Kallberg, BSc Computer & Business Studies (pictured); Akihiro Kimura, BSc Management; and Thora von der Decken, BSc International Management.
WBS participants were delighted when the following thoughtful and pertinent question, posed by Philip, was put to the panel during the Economy discussion: "Small and medium sized businesses form a vital part of an economy. With this in mind, it is surprising that Brazil is ranked globally at 126 in terms of ease of doing business. What is being done to improve this in the future?" The panel, composed of Brazil's leading academics and practitioners from the commercial world, took some time to provide an answer.
Professor Peter Corvi, Associate Dean for the WBS Undergraduate Programme, commented, "The undergraduate students representing WBS at this event were outstanding ambassadors for the School. All four students found the event extremely interesting and informative, and Philip's question amply demonstrated the calibre of Warwick Business School students to all Leadership Summit Brazil participants. We are looking forward to taking part in this Summit again in 2013."