What are the barriers to innovation in the NHS?
10 March 2017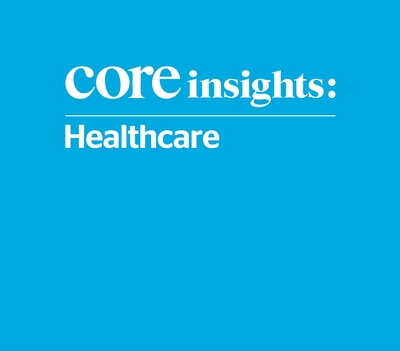 Exclusive article from Warwick Business School's magazine Core
WBS academics argue NHS is often slow adopting new technologies
Professor Jacky Swan believes a focus on the demand side is needed
Knowledge transfer vital to combat this 'knowledge-doing' gap
Anything up to a third of people prescribed drugs for epilepsy are misdiagnosed, it is reckoned. Quite apart from the human cost, the UK's cash-strapped NHS could be wasting as much as £268 million a year. So if there was a simple way of helping prevent misdiagnosis, you might think it would be adopted with alacrity.
In January 2012, the National Institute for Health and Care Excellence (NICE) recommended that all adolescents with an epilepsy diagnosis be assigned a named clinician to smooth their transition to adult services and verify their diagnosis at a transition clinic.
But three years later, the proportion of hospital trusts running such clinics had risen only from 30 per cent to 38 per cent. As NICE observes, in its typically understated way, "this area of epilepsy care warrants further improvement".
Why is the British health service so slow at adopting new concepts and technologies? The UK pioneered development of the MRI scanner, yet it has just 500 of the world total of 20,000 machines, performing less than two per cent of all scans and operating at two-thirds the average rate. It's a classic example of what is called the 'knowing-doing gap' - and the NHS seems to have an especially bad case of gap-itis.
There is no shortage of analysis of why this should be. Suggestions range from poor access to evidence, data and metrics to lack of financial incentives to innovate and insufficient celebration of innovators.
But another way of looking at it is as a supply and demand challenge: for whatever reasons, the flow of ideas, services and products seems to be out of kilter with whatever appetite there is for innovation.
Researchers at Warwick Business School are urging a fresh perspective on this issue to try to get supply and demand into better alignment.
The starting point, they argue, is to focus on the demand side and to develop an understanding of how people - health managers, doctors and patients - behave when they are seeking new solutions to problems; how they discover and absorb innovations; how they 'mobilise' knowledge.
"The way this was traditionally looked at was in terms of knowledge transfer," says Jacky Swan, Professor in Organisational Behaviour at WBS and an editor of the book, Mobilizing Knowledge in Healthcare: Challenges for Management and Organisation.
"Something was created in a laboratory by researchers and then pushed out through a linear sequence of steps to passive and grateful users. It was thought of as a pipeline.
"The reality is much more complex, involving a process of transformation and interactions of multiple individual and collective actors."
The simple linear model of knowledge transfer was refined during the 1990s in response to the evidence-based medicine (EBM) movement, which believed that doctors and other clinicians would increasingly seek out knowledge to improve the quality of care they offered.
This led to the idea, developed in Canada and elsewhere, of knowledge 'translation', a more dynamic and iterative form of transfer.
But neither EBM nor, more recently, the vogue for patient empowerment through 'voice, choice and control' appears to have strengthened our understanding of the demand side of the equation sufficiently to bring it into productive balance.
An influential NHS paper in 2011, Innovation Health and Wealth, posited that successful diffusion of innovations came when there was in fact a three-way balance of top-down pressures, bottom-up pressures and what it termed horizontal pressures – things like collaboration, competition and peer influence.
And it is these horizontal factors that play a key part in Swan and colleagues' new book's exposition of knowledge mobilisation, which it argues is achieved "with words and deeds" and very often through everyday encounters and conversations as much as in response to strategic initiatives.
In the end, success or failure of knowledge mobilisation can depend on something as mundane as the availability of a meeting room, says Swan.
"Understanding what it is that people do, where they go to, the importance of social space - all of this is part of what we need to know about processes and practices," she adds.
There is now recognition that repeated structural reorganisation, which the Government says it has ended, may have damaged the level and availability of organisational knowledge in the health service.
One casualty has been the Chief Knowledge Officer (CKO), a role widely adopted by NHS bodies following the Darzi report on quality improvement in 2008, but rapidly eroded after the Lansley reforms just four years later.
Although views differ on the lasting value of the CKO, with some critics seeing it as too top-down, there is consensus on the importance of key individuals in knowledge mobilisation - not necessarily early adopters of innovation, but opinion leaders who have credibility within an organisation and with peers beyond. They may also shape the organisation's culture and its receptiveness to innovation.
This emerges in Swan and colleagues' book in an analysis of how health sector managers use knowledge. Gerry McGivern, another of the book's many WBS contributors, led a study at six sites of their "epistemic fit", or how the stances they took on epistemology - or knowledge theory - determined what innovations they adopted.
The best fit, found at an independent charitable trust providing specialist clinical services, was attributed to the influence of a chief executive and other directors, both executive and non-executive, who encouraged an 'open' approach to the acquisition of management knowledge.
"Individuals do make a difference," says McGivern, Professor of Organisational Analysis, "but they have to be in the right place at the right time to do that."
To illustrate his point, he draws on another of the study sites, a former primary care trust where its medical director had been highly influential in crafting an open epistemic stance.
After the 2008 financial crisis, however, the trust's chief executive imposed a much tougher discipline requiring proof of financial return on all innovation.
A whole-systems learning initiative, seen previously as a promising solution to an ingrained local problem of GPs' failure to work together, could not pass the test.
"It fell out of fit with the prevailing way of thinking in the organisation and, as we say in the book, was 'summarily executed'," says McGivern.
"In very tight financial circumstances, lack of hard, quantitative evidence may be used to justify non-mobilisation of knowledge. Knowledge brokers need to be able to adapt."
In this uncertain and fast-changing world the challenge of adapting knowledge to fit demand and circumstances is going to be harder than ever.
Jacky Swan is a Professor of Organisational Behaviour, she teaches Organisational Behaviour on the Executive MBA and Executive MBA (Londoon). She also lectures on Leading the Knowledge Based Organisation on the MSc Business suite of Postgraduate programmes.
Gerry McGivern teaches Strategic Leadership for Healthcare Innovation on the MSc Strategic Leadership & Innovation in Healthcare and Leading and Organisational Behaviour on the Distance Learning MBA. He also teaches Changing Organisations on the Undergraduate programme.
Follow Gerry McGivern on Twitter @GerryMcGivern.
For more articles like this download Core magazine here.
To register for our healthcare newsletter click here.