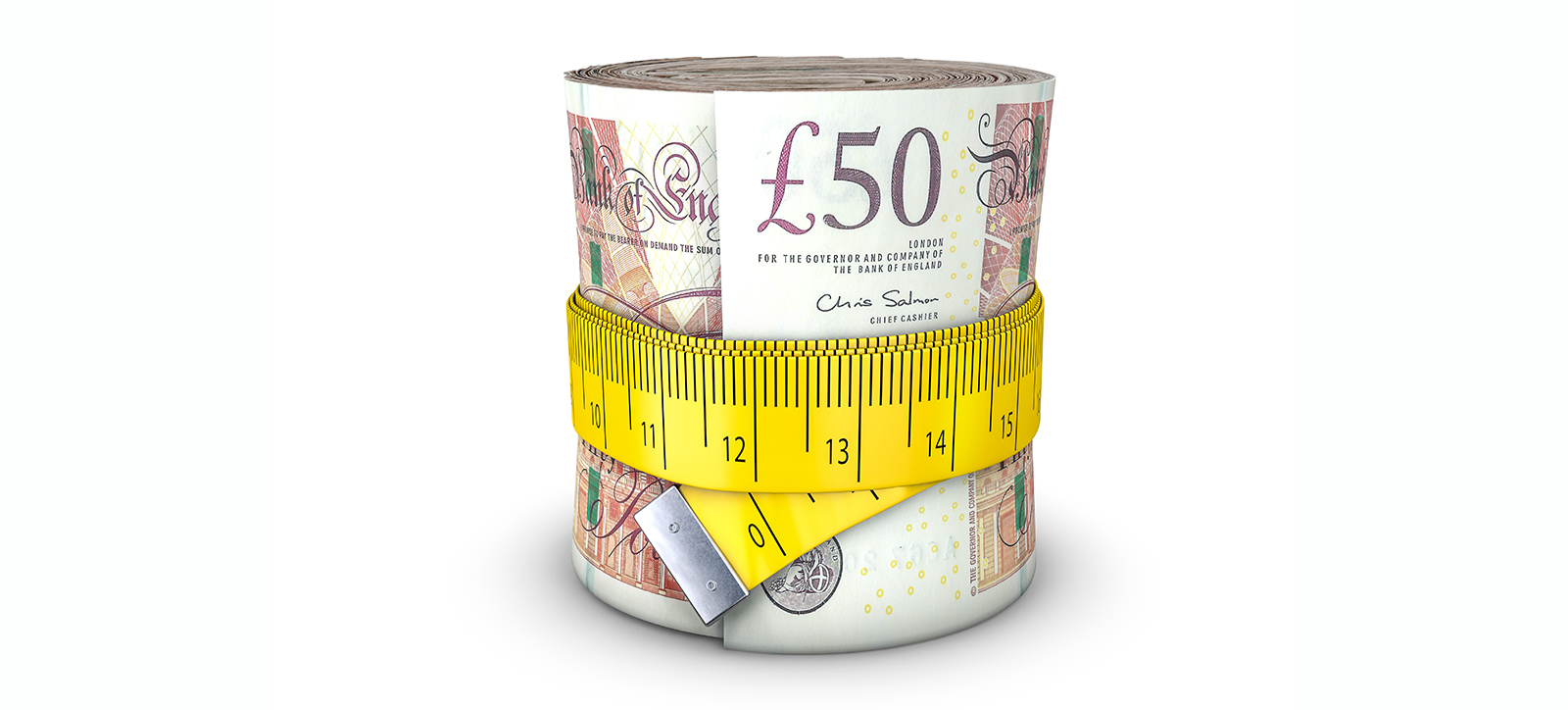 Financial incentives to weight loss are controversial but warrant further consideration, say WBS researchers
Conventional attempts to promote health behaviour has produced limited benefits
A range of financial incentives helped people to lose weight or exercise more, WBS research found
But only 'deposit contracts' where participants risk losing their own money, had a lasting impact
Experts argue that financial incentives for health behaviour, though controversial, warrant further consideration
The prospect of losing money is the most effective way to 'nudge' people to eat healthily, lose weight, and exercise more, research shows.
Researchers from the UK, Thailand, and Australia conducted a review of more than 30 studies into the use of financial incentives to promote healthy behaviour.
They found that a 'deposit contract' – where people set aside a sum of money, which they would lose if they failed to hit their objectives – was up to 50 per cent more effective than other forms of financial incentives while they were participating it in the program.
It was also the only form of financial incentive that led to people maintaining their weight loss and healthier habits after the programme finished.
Report co-author Ivo Vlaev, Professor of Behavioural Science at Warwick Business School, said: "We all know that healthy diet and regular physical activity can prevent obesity and associated diseases.
"Yet the latest figures from the Office for Health Improvement and Disparities show that nearly two thirds of adults in England are now obese or overweight. That is fuelling an increase in diabetes, high blood pressure, and heart disease, all of which place a growing burden on the NHS.
"Conventional attempts to promote healthy behaviour – such as taxes on sweetened beverages, legislation, and the five-a-day information campaign – have produced limited benefits.
"However, our findings suggest that financial incentives can improve the effectiveness of these interventions, if they are designed correctly."
People dislike losing money, more than they enjoy gaining it
The review, published in the Annals of Behavioural Medicine, analysed the impact of four types of financial incentives, compared to healthy lifestyle initiatives that offered no monetary rewards.
These included deposit contracts; entry into a lottery for all participants who met their targets; a regret lottery where all participants received a ticket, but only those who met their target could win the prize; and standard financial incentives that paid participants a small sum for every day or week that they met their healthy objectives.
Deposit schemes were the most effective, followed by regret lotteries, driven by the fact that people dislike losing money more than they enjoy gaining an equivalent amount of cash.
However, lotteries only provided short-term increases in physical activity.
Professor Vlaev, a member of the Policy Research Unit in Behavioural Science for the Department of Health and Social Care, said: "There are several arguments in favour of deposit contracts.
"They had the best effect of any financial incentive and are widely considered to be fairer and less controversial, as participants fund their own healthy behaviours.
"However, people may be deterred by the prospect of losing money if they do not meet their goals. Allowing them to set their own deposit, aligned to their income, may help to overcome such issues.
"Financial incentives to promote healthy behaviours appear to be worthy of further consideration."
Further reading
Boonmanunt, S., Pattanaprateep, O., Ongphiphadhanakul, B., McKay, G., Attia, J., Vlaev, I, and Thakkinstian, A, (2022) Evaluation of the Effectiveness of Behavioural Economic Incentive Programs for Goal Achievement on Healthy Diet, Weight Control and Physical Activity, Annals of Behavioural Medicine, XX, 1-11
Ivo Vlaev is Professor of Behavioural Science at Warwick Business School, an advisor for the NHS Covid-19 Behaviour Change Unit, and a member of the Cabinet Office What Works Trial Advice Panel. He teaches Behavioural Sciences for the Manager on the Global Online MBA and Executive MBA.
Discover more WBS research and thought leadership on behavioural science and healthcare in Core magazine.