What multinational firms can learn from the Jesuits
19 November 2014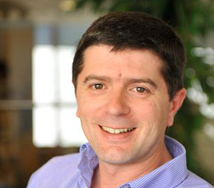 Global expansion is an ambition of many a company as its business continues to grow and opportunities to expand become evident.
Warwick Business School's Jose Bento da Silva, Assistant Professor of Organisational Studies, suggests firms with such visions should learn from what he believes to be the original multinational organisation, 500-year-old religious society the Jesuits.
Dr Bento da Silva suggests many of the lessons and materials taught across business schools today have also been utilised by the Jesuits, who have practiced such methods for almost 500 years, albeit in a natural environment.
He argues the Jesuits are a truly multinational order, with no country of origin, and practices tailored across the globe to suit the varying cultures of the locations they are based in.
Dr Bento da Silva's research into the Jesuit movement shows how its organisational structure, which remains almost unchanged in spite of how the order has grown to encompass almost 200,000 members, can still be considered a perfect template for others to imitate.
As demand for businesses to show a clean social conscience increase, Dr Bento da Silva's research on the Jesuits could be far reaching, with the Jesuit order a perfect example of an organisation that conducts business across the globe in a very ethical way.
Read more about how the Jesuits' system has been implemented across six continents and 100 countries, and the lessons companies aspiring to globalise or put social conscience at the heart of their business can learn, online or in the latest edition of Core magazine, available now.