Why Britain should heed Japan's Brexit warning
07 September 2016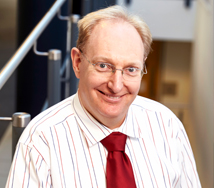 The Brexit apocalypse predicted by many economists has not yet materialised but Nigel Driffield, Professor of International Business, writes that Japan's warning over its companies investment in the UK is an indication of the troubles ahead as multinational firms decide to look elsewhere to expand their operations.
Japan's warning that its companies may move their operations outside of the UK if it fails to negotiate favourable Brexit terms is the first major sign of how leaving the EU could affect foreign investment into Britain.
Chief among Japan's concerns is whether or not the UK will remain part of the EU's crucial four free movements – of people, goods, services and capital.
This is no small matter. Although Japanese investment in the UK only accounts for around six per cent of inward investment to the country, it is not evenly spread and is concentrated in certain high-profile sectors such as financial services and cars – of which production has become synonymous with certain regions, Nissan in the north-east of England and Toyota in Derbyshire, for example.
As a result, these companies play crucial roles in local economies. Average earnings in their factories are among the highest where they are located, and their investments support a large number of jobs in related sectors.
Leaving the single market and losing these freedoms of movement would therefore put the UK's continued participation in these supply chains at risk. Companies would not necessarily leave overnight, but it is likely that, over time, inward investors will prioritise other locations over their UK operations. And this applies to all foreign investors – not just Japanese ones.
Research makes it clear that the prospects for inward investment by foreign companies into the UK is threatened by Brexit. This is because stability over labour markets, institutions, exchange rates and interest rates are a big part of what attracts inward investment to the UK.
So Japan's message to the UK called for it to stay part of the EU's free trade area, "access to workforces" and "harmonised regulations and standards between the UK and EU".
It is well understood that inward investment is of vital importance to the UK economy. This is not merely because of the employment opportunities foreign firms create, often in areas of high unemployment. It also has knock-on benefits for training, technology transfer and employment through related jobs.
But possibly the most important contribution that inward investment makes to the economy is in mitigating the effects on an almost permanent trade deficit.
The biggest single deterrent to foreign investment is uncertainty. The more uncertainty that firms attach to their value calculations, the less likely they are to invest.
The single event that caused the greatest decline in inward investment was Britain leaving the European Exchange Rate Mechanism in 1992. This was not because it necessarily implied any particular weakness about the UK economy, but because of the uncertainty that surrounded it.
This could be exchange rate risk, inflation, or concerns over future growth, as well as the more obvious ones perhaps associated with risk in developing or emerging economies.
Meanwhile, the single event that has had the greatest positive impact on inward investment into the UK was the creation of the single market. The other notable advantages the UK offers investors from outside the EU is a flexible labour market, compared with countries such as France and Germany.
International companies with operations in the UK will want, at worst, a "soft Brexit". This means retaining access to the single market and the ability to move people between facilities at short notice, without recourse to work permits or quotas. It is clear that this is at odds with what many champions of Brexit seek.
The road to Brexit looks long and winding, but it seems extremely unlikely that any outcome which threatens the long-term viability of foreign investment in the UK will be tenable.
It is possible that the Government will contemplate other ways to retain its attractiveness to investors. This could include lower tax rates, even higher degrees of labour market flexibility (so less protection for workers) and possibly even a lowering of environmental standards.
This would doubtless find favour with many of the free-market champions of Brexit, but is likely to make Britain even more unpopular in Europe.
Nigel Driffield teaches International Business on the Executive MBA and Distance learning MBA. He also teaches Research in International Business on the MSc International Business and Law and the International Business Environment on the Undergraduate programme.
This article was originally published on The Conversation. Read the original article.