Why business schools matter to the UK economy
08 November 2018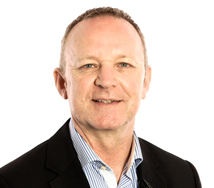 Business schools contribute £13 billion to the UK economy
A third of all international students in the UK study at business schools
The Impact Factor campaign highlights importance of UK business schools
Warwick Business School is heavily featured in the digital campaign
Pro-Dean Graeme Currie has declared it is "important for a business school to address the grand challenges of society."
Professor Currie was talking as part of a campaign launched by the Chartered Associated of Business Schools (CABS) to showcase the impact UK business schools have on the country by contributing more than £13 billion to the economy every year.
Presented by national newsreader Natasha Kaplinsky, The Impact Factor series gives an unprecedented insight in to those at the forefront of academic excellence in business schools across the country, and underlines the value their far-reaching impact has on UK productivity and beyond.
Featured is Warwick Business School's collaboration with the University Hospitals Coventry and Warwickshire, which Professor Currie leads.
"Healthcare is not just about clinical delivery," says Professor Currie. "One of the big challenges for hospitals is organisation and management and business schools can act as critical friends.
"Clinicians and managers are on the frontline, in the trenches. We want them to lift their heads up and think more strategically. We can come in, look at what they do and reflect it back to them.
"I like to think we make a difference locally, nationally and internationally. It is important for a business school to address the grand challenges of society."
Andy Hardy, CEO of University Hospitals Coventry and Warwickshire, adds: "The partnership with the business school is part of a broader partnership with the University of Warwick, a great university.
"The business school is leading in its area, so why would we not want to work with them to bring in business techniques to run our hospital? I think of healthcare as being a business, where our business is providing the best possible care for patients when they need us."
The school's Behavioural Science group, the largest in the UK, is also highlighted in the series through their work with Government policymakers and businesses like marketing agency Ogilvy.
Nick Chater, Professor of Behavioural Science, says: "We want a rigorous understanding of human behaviour, which not only has a scientific basis but also plugs into the wider questions in society and shape and influence them for good, or in the context of business, looks at how we can help them contribute to a better world or be a better business."
The UK's business schools teach more students than any other university subject, including a third of all international students studying in the UK. This is delivered through MBA programmes, undergraduate courses, specialist master's degrees and executive education. Combined these courses bring in £5 billion per year in course fees to universities and help build the UK's academic and business reputation at home and abroad.
CABS Chief Executive Anne Kiem says: "UK business schools are already among the best in the world in teaching the managers of tomorrow and addressing society's grand challenges through research.
"Unfortunately, these contributions often go unrecognised. The Impact Factor programme shows why business schools deserve the same level of attention from policymakers as other leading disciplines, and what they can achieve with the right infrastructure and support. We are proud to present this project as evidence of why business schools matter."
To find out more about Warwick Business School's research download Core magazine here.