Why even micro-businesses should invest in innovation
20 July 2018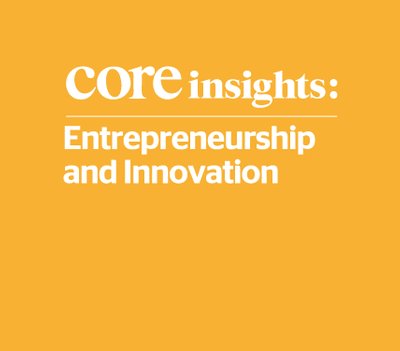 By Stephen Roper
Innovation is all about risk and reward. The risk comes because doing something new is always challenging - it may work or it may not. The reward can be new customers, greater profitability or productivity and happier employees.
The innovation challenge for micro-businesses - that is those with nine or less employees - is that they often have fewer managerial and financial resources.
The UK has 1.1 million micro-businesses, employing around 4.09 million people, and if they lag in terms of innovation and productivity it has a big effect on aggregate productivity. One of the best ways to boost productivity is through innovation - and this is true even for the very smallest firms.
We often think about innovation as being 'new to the market', involving a new product or service, such as Uber or Amazon. But most innovation is not like that. Most is 'new to the firm' and more incremental in nature, involving improvements to a service or process for example.
We recently surveyed 6,500 micro-firms across the UK and found that many have not yet adopted some key digital technologies. Less than 20 per cent have a CRM system, only 30 per cent are taking advantage of e-commerce and nearly 60 per cent are not using web-based accounting.
This matters because these digital technologies are strongly linked to productivity. We found that a CRM system adds 18.4 per cent to sales per employee over three years, the use of cloud computing adds 13.5 per cent, e-commerce 7.5 per cent and web-based accounting boosts sales per employee by 11.8 per cent over three years.
Going digital changes the way businesses work, it takes a lot of the friction out of the business, freeing up time for other things. For any business, from consultants to plumbers, it will make quite a difference. Just ask Kate Davies, who runs her own knitting design business in Scotland.
"If you're not going digital, you're missing a trick in terms of cutting down your workload and becoming more efficient," said Kate. "It's made it possible for us to be a tiny business in a very remote location, but with massive international reach.
How can micro-enterprises innovate?
"I can deal with customers in New Zealand or Japan from my desk here in the middle of nowhere and can bring in skills and resources you wouldn't have access to otherwise. For a small business owner like me, cloud computing and online accounting systems just make things a hell of a lot easier."
The significant gains in productivity that many micro-businesses could make if they invested in more digital technology means there is an important role for local organisations like the Local Enterprise Partnerships (LEPs) and Growth Hubs to promote digital uptake alongside national initiatives like 'Be the Business'.
Nationally, we calculate that if you add computer aided design (CAD) to the list of digital technologies and the number of micro-businesses using all five doubled, this would add £16.6 billion to the UK economy in terms of Gross Value-Added (GVA).
Of course, many firms' lack of investment in digital innovation might not be down to ignorance, but rather that they are happy with the way they are currently working.
Our research revealed that only around 20 per cent of micro-firms are looking to grow, with about 75 per cent happy to keep their business at the same turnover.
But, with about 40 per cent of micro-businesses failing in the first two or three years, and 10 per cent in the year after, not innovating may itself be a risky strategy. Standing still is effectively going backwards as competitors will invest in new technology.
Every micro-firm should be looking to innovate, but there is an interesting regional divide when it comes to ambition. More than twice as many firms are looking to grow in London as in Scotland.
Where are the most innovative micro-businesses?
The proportion of micro-businesses looking to build a national or international business is 36 per cent in London, but in Scotland it is just 14 per cent. In fact, London is way out in front in terms of ambition, with the next best region being the East Midlands with 25 per cent. In terms of growth ambition, London is a very different place to the rest of the country.
The owner's mindset will shape the decisions they make about that business, so the ambitious ones will invest more, take a bit more risk and be a bit more innovative - even work harder.
But our research shows that innovation doesn't have to mean spending big on R&D. Investing in new digital technologies can have a big impact on your business and your opportunities for growth.
Stephen Roper is Professor of Enterprise and Director of the Enterprise Research Centre. He teaches International Perspectives on the Undergraduate programme and Innovation and Creativity on the Distance Learning MBA.
For more articles like this download Core magazine here.