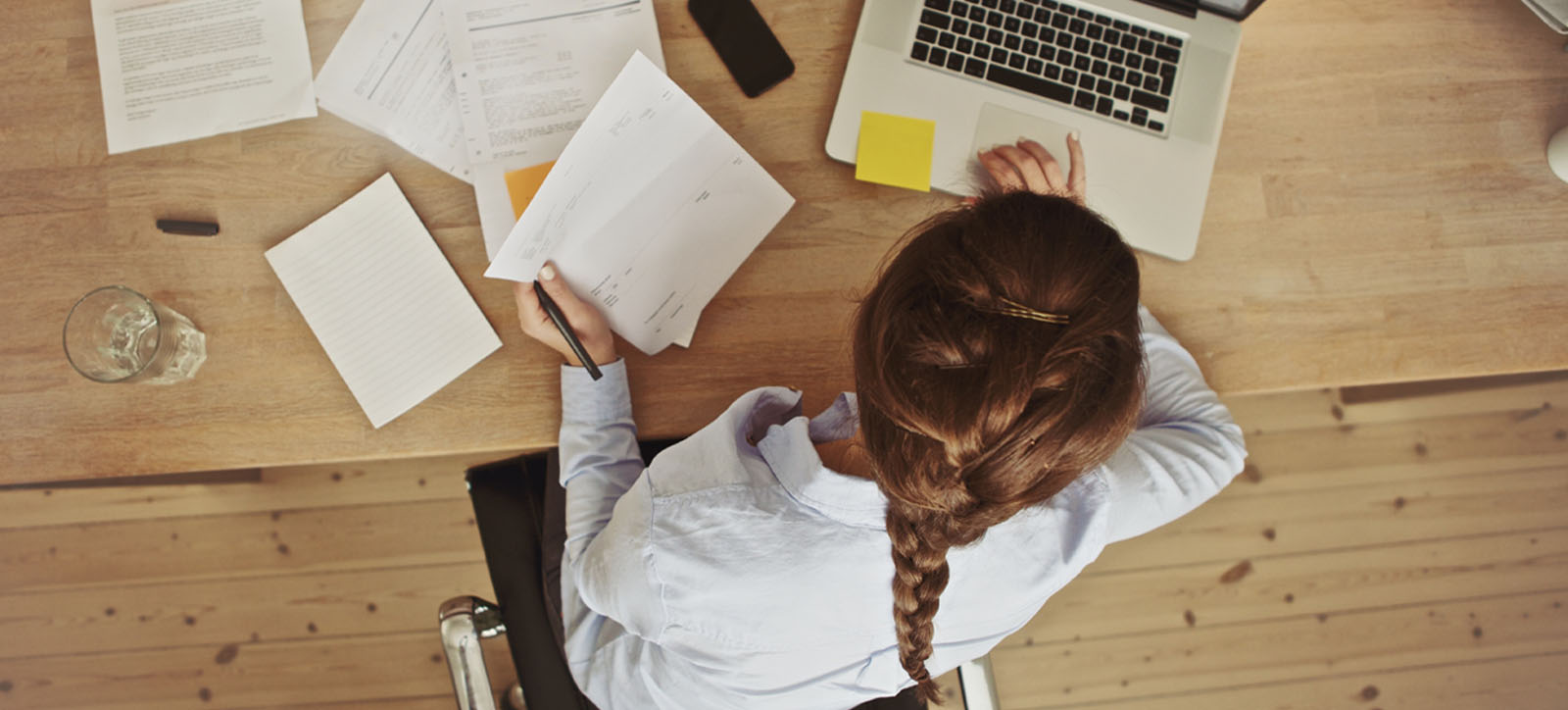 Every year billions of dollars are spent on training entrepreneurs in the hope they can scale their business, thus creating more jobs and growing the economy.
This usually takes the form of learning skills like book-keeping, stock control or marketing basics with organisations such as the International Labor Organization and the International Finance Corporation dispatching lessons on them across the world.
But how effective is this knowledge-heavy training? Does it actually work? And is it the right sort of training for women?
Boosting the number of female entrepreneurs is a big issue globally with the World Bank launching a $1 billion fund in 2017 to increase the number of women-led businesses, which amount to about 30 per cent of all registered firms globally.
Working with the World Bank we tested a new type of training for entrepreneurs based on research showing that psychological factors were important in entrepreneurial success.
This new 'personal initiative' training developed key behaviours to build a self-starting, future-oriented mindset, with additional mentoring in which entrepreneurs worked on projects in their own business to build confidence in their abilities.
We gathered 1,500 entrepreneurs in Togo to do a randomised controlled trial (RCT), with 500 entrepreneurs given the traditional knowledge-based management educational programme, 500 the personal initiative training and another 500 as the control group.
We tracked their progress for two years after the 12-week programmes and the results were stark, especially for women. Those who undertook the personal initiative training saw a rise in sales of 17 per cent and profits increase by 30 per cent, compared to a statistically insignificant 11 per cent for the traditional group. The new training had effectively paid for itself within a year.
And the difference was much bigger for female entrepreneurs. Women in the personal initiative training saw a 40 per cent rise in their profits as compared to an insignificant five per cent rise in the traditional business training. It seems the personal initiative training is empowering for women.
I am convinced entrepreneurs know better than anybody how to improve their business; training can only give them the means to do so. The personal initiative training can teach people to develop a mindset with attributes that are often assumed to be innate in entrepreneurs. They become self-starters, future-thinkers and are not afraid of failure, instead, seeing it as part of the process and learning from it.
For example, in personal initiative training entrepreneurs were asked to be self-starting in setting goals for a new project they wanted to pursue, like a tailor wanting to buy a new sewing machine to make their garments more unique. The training and mentoring helped them through this process.
To learn how to become more future-oriented, entrepreneurs mapped out potential future opportunities and problems of their business and how to prepare for them.
A third aspect was developing persistence. What do entrepreneurs do when problems arrive? It is very easy to let go of a business and start another, but this is not how a business grows; so we taught them how to prepare for problems, how to overcome them and how to cope psychologically so they maintained the business despite the barriers they faced.
How to empower female entrepreneurs
Both the traditional knowledge-based training and personal initiative training impacted entrepreneurs' business behaviour, such as their marketing strategies or how they dealt with employees. That is despite the personal initiative training not explicitly focusing on these business practices. Plus, those in the personal initiative training, who effectively taught themselves, were better at all of them - apart from book-keeping - and produced better performance.
We also found entrepreneurs in the personal initiative training group were significantly more innovative than the traditionally trained entrepreneurs and produced more new products. They were also more likely to diversify into new product lines, plus they borrowed twice as much money.
People don't always need more tools or knowledge to improve; they just need to make this switch in their mind to want to be the vehicle for change in their business, so they are constantly searching for new opportunities and trying out new ideas.
In the mentoring phase, the mentors helped participants reflect on their behaviours, they didn't come in and say 'I looked at your books and this is how you need to change' – which is often the case in traditional methods of mentoring.
Instead they asked 'what did you do last week? Did you achieve what you wanted to? What prevented you? How can you do it better next time?' The mentoring focused on the three training elements of being self-starting, future-oriented and persistent. The mentors then helped the entrepreneurs self-evaluate.
Why did it work so much more for women? I think this has something to do with social roles that females develop as espoused in Alice Eagly's social role theory. According to the theory, due to biological differences, the genders have developed different roles over time; therefore, women are usually seen as more caring and men are usually assigned more daring roles. These roles may lead to stereotypes that we internalise.
But the personal initiative training threw people into the deep end. It forced women to be proactive, helping them realise they are capable of taking risks and improving their business. They realised they could cope with any negative outcomes, developing resilience and new capabilities. It built a passion for entrepreneurship, rather than their business being only a means to feed the family. They saw they could grow the business and enjoyed it.
It doesn't mean knowledge is not important, but women, especially, need to be given the opportunity to develop an entrepreneurial mindset, self-belief and the opportunity to develop their own business in a safe space.
This research won a $10,000 award from Innovations for Poverty Action, which we will use to return to the entrepreneurs again to see if the training has led to sustainable growth and more employment. The award also comes with monetary support (about $150,000) for testing the effect of a mentoring intervention in the context of personal initiative training for schoolchildren in Ecuador.
In a different project we will test whether the training that helps women overcome social gender roles is more effective for female entrepreneurs than financial help through an RCT in Mozambique with 1,200 female entrepreneurs.
It is important women overcome the cultural barriers to develop businesses, they are an untapped source to develop an economy and spread wealth. Research shows female entrepreneurs spread profits across their family and community more than men. They also act as important role models in developed and developing countries.
Can we also use this personal initiative training to help lift people out of unemployment? Can it give them the push to start their own business? We hope to answer this with another project in France, Ecuador and Moldova.
Developing an entrepreneurial mindset through training could not only boost the number of female-led businesses, tapping into an underused resource, but create a new path into business for millions of people left cold by traditional education.
Further reading:
Mensmann, M. and Frese, M. (2019) "Who stays proactive after entrepreneurship training? Need for cognition, personal initiative maintenance, and well-being", Journal of Organizational Behavior, 40, 1, 20-37.
Campos, F., Frese, M., Goldstein, M., Iacovone, L., Johnson, H. C., McKenzie, D. and Mensmann, M. (2018) "Is personal initiative training a substitute or complement to the existing human capital of women? Results from a randomized trial in Togo", AEA Papers and Proceedings, 108, 256-261.
Campos, F., Frese, M., Goldstein, M., Iacovone, L., Johnson, H. C., McKenzie, D. and Mensmann, M. (2017) "Teaching personal initiative beats traditional training in boosting small business in West Africa", Science, 357, 6357, 1287-1290.
Mona Mensmann is Assistant Professor of Entrepreneurship and Innovation and lectures on Starting a Business on the Undergraduate programme.
For more entrepreneurship related news stories and blogs, visit our entreprenuership hub.