Why I did the Distance learning MBA
12 November 2015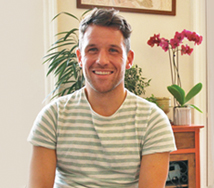 After working as a Life Insurance Actuary Manager at Ernst and Young for just over two years, Ernst Landsberg decided to take the next step in his career and the Distance learning MBA at WBS seemed like the perfect way to achieve his goals.
"I decided to do an MBA to give me the ability to change my career path later in life," says Ernst.
"So far in my career I have been very specialised in actuarial work which can be very technical, Warwick has opened my world, it has given me the opportunity to understand different sectors of industry and look at the bigger picture in the work I do on a day to day basis."
In this short interview with Ernst, he explains how studying with WBS through distance learning allows him to maintain an intense career at Ernst and Young, while being able to continue with his passion for sports and his many hobbies outside of his studies.
"I think an MBA is a key to open many doors later in life" says Ernst.
Watch the film below for the full interview.