Windows 10 won't help Microsoft rectify its strategy
02 October 2014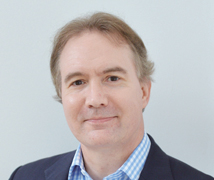 Windows 10 may have rectified some of the problems of Windows 8 but Microsoft still needs to re-focus its strategy if it is to maintain its dominant position in the desktop market, says Professor of Practice Mark Skilton.
Microsoft unveiled the details of Windows 10, which will be released next year, as it looks to replace the much-criticised Windows 8.
It is sticking with the strategy to have an operating system that runs across PC, tablet, smartphone and its Xbox, but has returned more of the emphasis back to its all-conquering desktop market.
Professor Skilton said: "Windows 10 is a necessary move for Microsoft to fix a growing problem in its poor Windows 8 product that, in the longer term, if left unresolved, could have damaged the current dominance Microsoft enjoys in the PC market.
"But Microsoft needs to be careful not to squander its lead in the desktop market, as in the digital world this could soon be eroded as it is now the content and applications that work on top of the operating system that are the main revenue earners today and will be in the future.
"As Apple has shown, with just 15 per cent of the mobile market and around four per cent of the desktop operating system market, its capitalisation, at $600 billion (£371.7 billon), is still almost a third more than Microsoft at $380 billion (£235.4 billion). Strong products plus powerful apps and services are where the market is now and Microsoft must swing the ship around and make the cross-platform world work.
"Microsoft needs to resolve the usability of Windows in their operating systems strategy as the other issue it is struggling with is the ability to generate content and apps people actually want to use.
"The poor interface of Windows 8 has been less than effective in this area. Microsoft 365 and its other core applications will survive in the short to medium term but the adoption of the Microsoft ecosystem will suffer in the long term if the operating system is a block to customer use."
Microsoft currently has a reported 92 per cent share of the desktop operating system market but only eight per cent of this is Windows 8. Its Windows mobile market share is almost the complete reverse with around five per cent and the majority, 80 per cent, running on Android and 15 per cent on Apple according to a report from market research firm Kantar in August.
Despite Microsoft's strategic problems, Professor Skilton believes Windows 10 is an improvement on Windows 8 and should appease the enterprise sector that refused to abandon Windows 7 for Windows 8.
"Windows 10 is clearly trying to get back to the core strategy of a single operating system that works well across all platforms," said Professor Skilton. "The trouble with Windows 8 was that apart from low adoption there were significant technical mistakes made around its usability design.
"Too many user design principles were violated by Windows 8, as it was in effect trying to be a desktop and a touchscreen at the same time but failing at both.
"Windows 10 has a better tile resizing function and a new 'quadrant' layout to help improve usability of the applications and the content pages, something that was clearly confused in Windows 8. The return of the much missed 'Start' button is recognition of the importance of desktop for Microsoft. The touchscreen does not need this but the desktop does and so it's a step in the right direction."
Read how Microsoft's move for Minecraft could be a game-changer here.
Professor of Practice Mark Skilton teaches Information Systems Consultancy on MSc Information Systems Management & Innovation and Introduction to Consulting on MSc Business.(Consulting).
Follow Mark Skilton on Twitter @mskilton