Women look to the MBA to break the glass ceiling
30 April 2018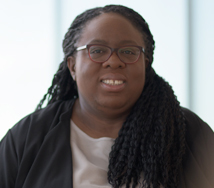 Rising numbers of women sees first MBA class with gender equality
Share of women has risen from the usual 30 per cent in a cohort
Students say MBA will help them break barriers into senior positions
WEF shows women in executive roles crucial in closing gender pay gap
Warwick Business School is celebrating as its latest Executive MBA cohort has achieved a 50:50 gender split.
It is the first time the school has had an equal split between men and women on any of its MBA courses - typically females make up 30 per cent of the cohort - and comes on the back of a host of marketing to attract more women to the school's highly-ranked course.
This includes offering two female MBA applicants scholarships from the 30% Club - a campaigning group started in 2010 that aims to have a minimum of 30 per cent of women on FTSE 100 boards - each year.
In 2016 four in every 10 graduates of MBA degrees in the US were women, according to the Association to Advance Collegiate Schools of Business, an accreditation board, but the World Economic Forum's (WEF) 2017 Gender Gap Report found the gap had widened for the first time since 2006.
The WEF found the income gap between men and women had widened to $10,176 and estimates it will take 217 years to close. The gap is not due to getting paid less for doing the same job, the WEF estimates this is just two per cent, but it finds that women are more likely to do unpaid work, be unemployed, work in industries with lower pay and less likely to be in high-paid jobs.
Executive MBA student Tina Ajuonuma believes the MBA can help women move into those higher paid and more senior positions.
"A key challenge for women in leadership positions is access," says Tina, a Senior Director at ONE, a campaigning group co-founded by Bono to fight global extreme poverty. "Whether it's to gain knowledge and experience or to showcase the skills that make you a great leader.
"The MBA provides students with access to very impressive networks and to business executives who are leaders in their field and this is priceless.
"Research shows that diversity at senior level results in greater corporate success, however that is defined. We need those at the highest levels to fully embrace the idea that truly effective leadership does not come in a 'one-size-fits-all' package."
Fellow Executive MBA student Kate Bradnock believes the MBA will signal her ambition to reach a senior leadership position at her company, US multinational biotechnology firm Thermo Fisher Scientific.
"I also want to expand my knowledge," says Kate, who is a Business Intelligence Specialist in one of its UK offices. "I work directly for the VP, but I am struggling to get on to the next level.
"In the US the MBA is looked at as a great thing, you seem to be more accepted in a higher level with one, so it will be great from a personal development point of view and I think people will take me more seriously."
Kate admits her industry is dominated by men in senior positions and she has had to work in male-only teams for much of her career.
"My current boss is the first woman I've ever worked for," says Kate. "We are definitely getting more women at my company, but I am very used to being the only woman on a team or in a department.
"It is changing, though, and for the next generation of women coming through into the industry it is a great time for them. But having sat on a demonstration into unconscious bias, there are still many hurdles and biases for women to overcome. I think an MBA will show how serious I am in progressing my career and illustrate my ambition."
For more information on Warwick Business School's suite of MBA programmes click here.