World's best to teach at new WBS Summer School
18 February 2013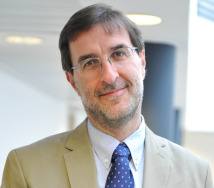 Some of the top international researchers of organisations and firms will be congregating in Venice to share insights with the next generation on how they do it for the first International Summer School on Practice-based Studies.
Practice-based studies have become increasingly notable as a scholarly direction in management studies over the last decade.
Simply put, this new line of research suggests that both scholars and practitioners can benefit from a closer examination of how, and with what tools and devices, organisations and companies' employees work, strategise, organise, use knowledge and make decisions.
This is because understanding in detail the processes and mechanisms behind what people do is likely to produce better interventions, lead to the design of more useful support initiatives and systems, and in the event help to close the gap between theory and practice.
Warwick Business School has launched the school as an opportunity to share and examine emerging insights on what a practice-based study might mean and entail, and has invited some eminent scholars for an in-depth introduction to this exciting new area of study.
It will take place at the Warwick Palazzo in Venice from September 10 to 13, and will have the likes of University of Kentucky Professor of Philosophy Theodore Schatzki, sociologist Jack Whalen, of Aalto University, Mika Pantzar, of the National Consumer Research Centre in the US, Italy's Silvia Gherardi - author of How To Conduct A Practice-Based Study - and UC Irvine anthropologist Bonnie Nardi leading sessions.
Warwick Business School Professors Davide Nicolini and Hari Tsoukas will be directors for the School, and are supported by a Scientific Advisory Board that includes some of the most prominent scholars in the field, such as Barbara Czarniawska, Martha Feldman, Michael Lounsbury, Stephen Barley, Steve Woolgar, Wanda Orlikowski and Stuart Clegg.
Professor Nicolini, who is also co-director of the Innovation, Knowledge and Organisational Networks research unit (IKON), said: "It is envisaged that the school will become a key international forum for the study, development and promotion of practice-based studies in organisations.
"We hope to see the school become an important date on the calendar for those who want to learn more about practice-based studies and fine tune the art of doing them. We have the best people in the world coming to it, so if you want to learn about practice-based studies this will be the place to be."
The first school will have a theme, entitled 'How to conduct practice-based studies in social and organizational research: Concepts, strategies, and consequences'.
It is aimed at young scholars, early-career academics and other colleagues who have some familiarity with the practice approach, and are interested in further exploring this topic in a multi-disciplinary, inclusive and open setting.
The school, organised in collaboration with the International Symposium Series on Process Organization Studies, has also received financial support from the Warwick Institute for Advanced Study.
Places at the school are limited to 35. For further information and to register your interest, please click here.
Professor Davide Nicolini teaches on the Warwick MBA by full-time study, the MSc Information Systems Management & Innovation and on the MSc Management and Organizational Analysis.
Professor Hari Tsoukas teaches Leadership and the Art of Judgement and the Management of Change on the Warwick Executive MBA.