What Anna found to be the biggest difference between school and university
16 March 2023
Undergraduate student Anna discusses the biggest differences she has found between school and university life.
Coming to university was a big challenge for me, as I not only had to change the way I have been studying but also wanted to move to another country. A country that is 3,000 kilometres from my home. Therefore, I faced not only the difference between university life and studying at high school but the divergence of the whole educational system and culture.
Originally, I am from a small town located near the capital of Russia, called Oditsovo. I went to a state-running school with a focus on foreign languages. Russian educational system consists of 11 years of school which can be either in one school or separated into different specialising educational institutions. In my case, I have spent 11 years in one school (Linguistic Gymnasium of Oditsovo).
I am now an undergraduate student at Warwick Business School in the second year of my BSc Management course.
New-found freedom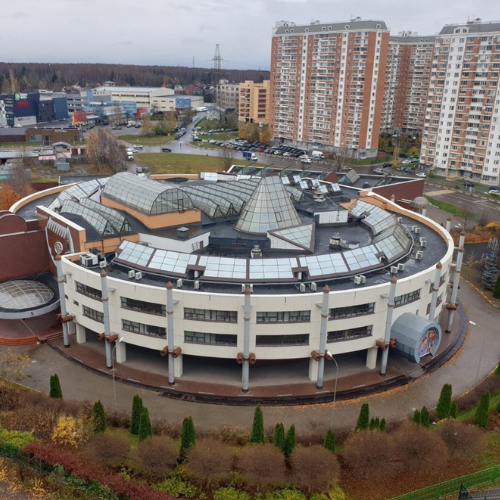 The first difference that I noticed between school days and university life was the amount of freedom that you get in terms of work. It is completely up to you whether you want to watch lectures, do asynchronous work, or come prepared for the seminars. As a university student, you choose the amount of work you are want to do based on the rhythm of your own life. This system enables you to find the best way for you to complete your required work whilst managing your work/life balance. It completely contradicts what I have experienced at school where I had a strict schedule.
More importantly, I have a huge variety of different modules that I can choose to study each term. It really differentiates from my experience at school as there was no opportunity to choose anything in my school – all the modules were mandatory. With your newfound freedom you also have the opportunity to develop essential adult life skills such as mindful time management and responsibility.
Meeting new people
Another huge change that I have found at WBS which I am sure can be seen in many other universities is the enormous number of opportunities to get involved!
In contrast to school, a university is a big institution with thousands of students with different backgrounds and experiences. At first, the number of people seemed overwhelming to me, and I was stressed about making friends. Fortunately, all my fears were unreasonable! It was very easy to find similar-minded people in societies, events, and parties. Moreover, if none of the over 250 societies at the university attracts you, you can always create your own!
Incredible facilities
Sports have always played a big part in my life. However, previously it was quite hard for me to go to the gym or play different types of sports, firstly, because it was quite far away from my home and secondly, it was difficult to find time due to a strict school routine. Therefore, I was fascinated by the Sports and Wellness Hub which is located on the Warwick campus and offers a huge variety of different facilities from squash to climbing which I have never had an opportunity to try before! The gym is located very close to the university which makes it even more attractive if you live on campus.
After two years of studying at WBS, I would definitely say that I am enjoying university life way more than the time I spent at studying at school because of my newfound independence, the array of great experiences and so many new and exciting opportunities!
Are you ready to embrace your next challenge by studying one of our undergraduate courses?