Careers
As an Executive MBA (London) participant at WBS you will have access to tailor-made leadership and professional development designed around our Career Management Cycle specifically for Executives. Through tailored guidance and one-to-one coaching, we will ensure that you leave WBS feeling confident with all the skills to make your next career move.
Our career services don't stop when you complete your programme. You will still be able to access online resources, one career consultation and our Professional Interest Groups for free. You'll also be able to participate in our career skills masterclasses and webinars on a pay as you go basis.
13
Average years' experience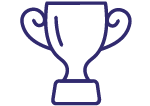 2nd
In the world for career development*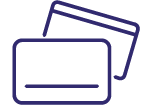 1st
In the world for average salary increase**
Where do our graduates work?
Alstom
American Express
ARUP
BP
Capgemini
Deloitte
DHL
EY
Fujitsu
Hilti
IBM
KPMG
National Grid
pfizer
P&G
pwc
Qatar Airways
Rolls Royce
Schneider Electric
Shell
SSE
Standard Chartered
Tata Steel
Tesla
Unilever
Vodafone
*Economist/Which MBA? 2020 Executive MBA ranking
**Based on percentage increase on pre-Executive MBA salary on graduation. Economist/Which MBA? 2020 Executive MBA ranking
Career services included in your MBA fee
The following services are integrated into the programme:
Coaching and career development support
Unlimited career consultations with our highly trained CareersPlus experts
3 x 1 hour sessions of Executive Coaching with an Executive Career Coach drawn from the WBS Coaching Panel, available at any time during the programme to suit your needs. You may also extend your coaching relationships by purchasing further sessions
Optional workshops
Career transitions

Using LinkedIn to create powerful networks

Negotiation skills

Client and stakeholder influencing skills, and navigating organisational politics

Managing your personal brand

The first 100 days

Advanced presentation skills for business

Courageous conversations in the boardroom.
Online resources
Job postings

WBS CareersPlus website packed with resources covering all aspects of career development

The MBA Careers Guide - an online and interactive bitesize careers course specifically designed for our MBA students

360 degree online feedback tool to raise your self-awareness

Self-assessment psychometric tools – Discovery Insights and Strengths Profile

VMock - CV preparation platform

GoinGlobal – International careers information

Pay negotiation video workshop

Business journals and databases such as Marketline via the University of Warwick library.
Additional career services
As well as the comprehensive leadership and development programme you will experience during your MBA, you can choose to access enhanced services for an additional cost:
Additional executive coaching with a coach from our WBS Coaching Panel. You can choose one session for £125, three sessions for £350 or a total of six sessions for £675

One to one sector specialist consultations. Experts have experience in areas including consulting, marketing, manufacturing, engineering, entrepreneurship, banking and finance, SMEs, energy, leisure and retail, property management and construction, science and technology, education and social care, government, defence and security, utilities, and pharmaceuticals. These are £125 per session

Access to our award winning mentoring programme which has been accredited by Investors in People (IIP). You'll be mentored by WBS alum for a period of two years, either during or beyond your studies. The programme costs £345, and allows you to explore career options, workplace dilemmas and professional development challenges with someone who has already experienced similar situations

Face-to-face masterclasses including Dealing with the Media, Salary Negotiation and Effective Business, to ensure you're fully equipped to manage your career for the long-term. All one-day Saturday workshops cost £49.95.
Please contact CareersPlus for more details.
Careers events
Recruiter events - Opportunities to meet company representatives face-to-face to discuss upcoming opportunities. Previous companies have included Deloitte, Jaguar Land Rover and Capco.
Annual MBA networks fair - An opportunity for you to meet a selection of employers at WBS London, The Shard, to discuss potential recruitment opportunities.
The Change Maker Series - Practitioner lectures provide an insight into different industries and give the opportunity to network with MBA students on other programme formats alongside your academic studies. Recent presenters include Chris Murray, UK Energy Sector CEO and Chairman of APX3 Ltd; Michael Kerr, Vice President of Aston Martin; Nick Eastwood, CEO of Wasps RFC; Louise Ainsworth, CEO UK of Kantar Millward Brown; Marc Barlow, Head of Strategic Marketing at GE Healthcare.
Sector Specialist presentations - Experienced guest speakers share first-hand industry insights. Recent sectors have included finance, consulting, marketing, and manufacturing.
Building your network
Alongside numerous events held at our Warwick campus and WBS London, you will have access to our professional networks and global alumni network. Our professional networks bring together students, graduates, and our faculty to explore industry practice and the latest research in specific industry areas.
You can also join a group local to your home which will get you involved with students and graduates at social and educational events, in person and online, all over the world.
The networks are set up by alumni and students, for alumni and students, with support and guidance from us. Membership is open to all Warwick alumni and students and there is no restriction on the number of groups you can join.
Typical group activities include lectures, seminars and webinars, conferences, business networking, online networking, formal dinners... and of course, having fun!
Beyond graduation
Your connection with Warwick doesn't end once you've completed your studies. As a WBS alumni, you can still access our excellent online career resources and enjoy one free career consultation after graduation. You can also access enhanced services for an additional cost.

After graduation, you will also have the opportunity to apply to undertake up to two further face-to-face modules at Warwick and The Shard, free of charge, subject to availability. These modules are not for credit.
Mentoring programme
You will have access to our award-winning, Investors in People (IIP) accredited mentoring programme, workshops and webinars, for a one-off fee. Our Global Mentoring Programme is a two-year programme designed to offer students and alumni access to a completely unbiased, confidential mentor who is not from their family, place of work or place of study. Mentors from our alumni community are carefully matched with mentees and provide the motivation and support to help mentees make their own decisions about their future steps. Discussions range from career planning and goal setting, to strategies for changing job functions. To date, we have supported more than 1,100 mentees, mentored by 240 volunteer alumni