A brand new gift: Tackling the A&E crisis this winter
16 December 2013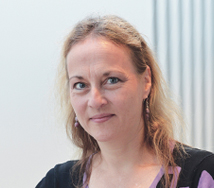 Warwick Business School Professor of Healthcare Eivor Oborn has called for a structure to be put in place which will allow GPs and hospitals to work together to tackle the A&E crisis.

The NHS currently spends millions of pounds on inappropriate hospital admissions which could be avoided if the power was put back into the hands of frontline staff including doctors, nurses and hospital executives.
Download the full article in 'Gift Nine' of our series of festive giveaways - a brand new unseen article outlining innovative ways to manage Accident & Emergency admissions in what is predicted to be its worst ever winter.
A new 'gift' is being unwrapped every week day on our 'Gift of Knowledge' website showcasing some of our best research from the past year. Our Twitter competition to find the best gem of business wisdom has now had over 90 entries and there is still time to enter using the hashtag #wbsgift. The competition closes at 5.00pm on Friday 20 December.