A fresh perspective on Finance
10 June 2013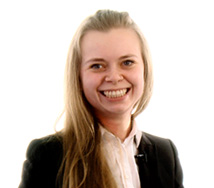 When student Nataliia Lipikhina decided to embark on Postgraduate study, she knew she wanted to find a finance course which offered a fresh perspective and looked at the business world in a wider context.
"I wanted to see finance from another angle. Every decision is made by a person and it's very important to take the psychological factors behind business decisions into account," said Nataliia.
The MSc Finance with Behavioural Science at Warwick Business School covers key approaches to traditional finance but also provides the opportunity for students to study judgement, decision-making and the psychological factors that influence people.
Now nearing the end of her studies, Nataliia discusses her experience of studying the course in this new film.